Not many people know the art form of how to travel Europe cheaply. Europe has the reputation of having expensive hotels, cafes, restaurants, and sites. If you don't watch your spending expenses quickly add up and your money disappear from your bank account faster than a package of free beer in a hostel common room.
Understandably, this scares many travelers away from visiting Europe. I mean, who wants to blow all their hard-earned cash on a quick trip around Europe (I would, but I would rather travel smarter).
Luckily, there are some great online resources explaining how to plan a trip to Europe affordably.
The exchange rate is one of the highest it has been in years, prices are better, and you have more options on how to get around.
In fact, with a few simple travel tips, you can travel Europe cheaply and won't have to squeeze every cent out of your piggy bank.
So sit back, relax, and get ready to learn the art form of how to travel Europe cheaply.
7 Tips on How to Travel Europe Cheaply
Live like the locals
I cannot lie to you, food in Europe is awesome. The temptation to eat out multiple times a day is real and strong.
Sadly, eating out in Europe isn't cheap and spending it adds up quickly. A quick tip to save a lot of money traveling Europe cheap is to find local places.
Venture out of tourist areas and look down little alleys, Google search good places to eat for cheap or best local places in the city. S
mall local joints are a lot cheaper, and most of the time the food is much better.
Another option is to book Airbnb's and Hostel that have kitchens. Cooking your own food makes Europe a lot cheaper. It is a great way to save some cash when backpacking Europe.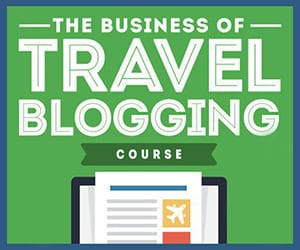 Get the Right Bank Account
There are fees upon fees when withdrawing money abroad. I've seen people get charged over $7 for withdrawing cash. Over a few months, that amount adds up. Some banks offer to repay you these funds at the end of each month. I use Charles Schwab (CS). In the end, they put all my ATM fees back into my account.
​Open up an account with CS and get up to $100.
Travel Hacking Makes Europe Cheaper
American's you are in luck. Credit Card companies offer some fantastic bonuses that gives you enough miles to cover round trip for Europe.
A lot of people take advantage of these credit cards and the bonuses because they are afraid to go into debt.
However, if can follow these two rules you can reap the rewards while staying out of debt.
1- Never spend money you can afford
2- Pay off the entire card at the end of the month.
If you can follow those two rules get, ready earn a lot of free trips to Europe.
​Over the last two year using mileage bonuses I have saved over $3,000 in free flights.
The best bonuses are with American credit card companies, but I think the UK and EU are starting to get some good deals as well.
A good starter travel credit cards is the Chase Sapphire Preferred
Travel to Cheap Countries
Common sense right? If you want to save money-traveling Europe then head to the cheapest countries.
In my opinion the most expensive countries are in Northern Europe (Iceland, Ireland, the United Kingdom, the Faroe Islands, Norway, Sweden, Finland, Denmark, Estonia, Latvia, and Lithuania.)
Next, Western Europe (Belgium. France. Ireland. Luxembourg. Monaco. Netherlands. Switzerland)
The Mediterranean can be just as expensive as Western Europe, but you have more options be smarter with your money and travel Europe cheaper.( Spain, France, Monaco, Italy, Slovenia, Croatia, Bosnia and Herzegovina, Montenegro, Albania, Greece and Turkey)
By far the cheapest countries to travel are in Eastern Europe. (Czech Republic, Poland, Hungary, Romania, Moldova, Croatia, Lithuania, Latvia, Estonia, Slovenia, Slovakia, Bulgaria, Ukraine, Serbia, Albania, Kosovo, and Macedonia)
Heading to Eastern Europe one of the best ways to travel Europe for cheap. There are a lot of see in these countries yet they do not have the appeal of countries like France, Italy, and Spain.
Combine this with traveling in the off-season you do Europe at a fraction of the cost.
Travel Passes Can Help You Travel Europe Cheaply
If you are moving around a lot then get a train pass before ever leaving home. Eurail Passes are worth it!
This gives you the freedom to move when you want without consistently paying for tickets. I love Eurail passes. They have a ton of options giving you many choices.
They offer good value are easy to use, and everyone should train around Europe once in their life. (it is my favorite way to travel the continent)
Pass are a great way to travel Europe cheaply because you are paying for them before leaving home.
Pro Trip: If you buy your pass in winter or spring Eurail also often has promotions such as extra days of train travel, which helps make it one of the best places to travel to in December..
Stay in Hostels
People underestimate hostels. They picture a dark, damp room. The beds covered with lifeless backpackers to hungover to stir. The hallways with dirty travelers coughing, yelling and sharing germs. That is not what a hostel is at all.
I love hostels! Hostels have saved me thousands of dollars in the long run. Dorms are cheap, and most hostels in Europe have a great social atmosphere.
Even the Best hostels in Europe can be as cheap. I was paying 15 Euro in big cities like Generator Berlin Berg. Staying in hostel dorms will save you hundreds a week.
Another insider tip to backpacking Europe to help you save money with hostels is to stay at one of the hostel chains across Europe. Many of them give you discounts if you visit multiple properties. One of my favorite hostel chains in Western Europe is St Christopher's. They have hostels in Spain, France, Belgium, Copenhagen and more.
Pro Tip: I use hotelworld a lot when booking. However, for it is worth visiting the hostel website to see if they offer promos for booking directly through them. Hostels throughout Europe like St Christopher's offer some sweet deals like 3 nights for the price of 2.
Another good option is Airbnb. They offer more privacy and are much cheaper than hotels.
You can use this Airbnb link and get $40 off.
Using Airbnb promo codes are an excellent way to save hundreds traveling. And make sure to look at alternatives for Airbnb for even more options.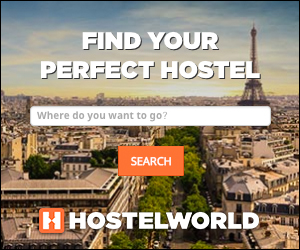 Avoid Europe During Peak and Shoulder Season
One of the best times of the year to visit Europe is in the summer months (May-August) . Sadly, this is when Europe is busiest and when it is at its most expensive. If you want to travel Europe cheaply, then visit during the off-season (November – March).
Lines to get into sites and museums stretch off to the horizon, hotels, and hostels are filled to the brim, and getting around can turn into a mess.
Everything from hotels to is more expensive during these months. Even the price of plane tickets skyrockets.
Do yourself a favor and save a ton of cash by traveling Europe in the off-season. The weather is a little cold and not nearly as beautiful as summer but going in the off-season has some serious benefits.
Cheaper: Prices drop dramatically in the offseason. Restaurants, museums, hostels, and hotels are a fraction of the price. All these crazy savings add up into the hundreds quickly.
See Local Life: You're not the only one that has a vacation in the summer, so do many of many of the locals.
They escape their busy cities to go on their own adventures. However, in the off-season, they are back home. You can get a better view of local life.
Avoid the Lines: In the summer, lines to attraction and sites are incredibly long. I once stood in a line for 4 hours to get into the Vatican! ( And it was raining, and I went there early in the morning!) In the off-season, there is a good chance you can stroll right in.
Pro Tip: If you are traveling in the peak season and want to skip the line then book a tour. Companies like Walks of Italy, and Walks of France let you skip the line.
Make a Home Base: One trip on traveling Europe cheaply is by positioning yourself in a city and venturing out from there. For example, there are a lot of day trips from Copenhagen, and if you have a car it will save you alot of money.
If you follow these tips, you can travel Europe cheaply. It is an excellent part of the world (one of my favorite parts) and a part of the world I highly recommend visiting a few times in life.
Share on facebook
Share on twitter
Share on pinterest
Italy Travel Tips(Read More)
Cost of Traveling Italy(Read More)
WALKS OF ITALYTHE ONLY TOUR COMPANY IN ITALY I RECOMMEND (Read More)