Europe is a relatively small area of the world but crammed with thousands of years of history, along with a wide variety of cultures, foods, and sights.
It has so many inspiring cities that almost anyone who has been to Europe has a hard time coming up with five cities to recommend to the first time backpacker.
Europe is the place where I started learning life lessons while traveling the world, and it has made me the traveler I am today.
5 Best Backpacking Cities in Europe You Can not Miss
However after spending nearly a year of my life exploring city after city, and learning all the Europe travel tips I could, I sat down and asked myself what major cities would I chose to start my backpacking experience if I could start from scratch.
A second thought quickly followed. That was that many people are asking the same question but find flying to a new European city overwhelming and a little daunting.
Well never fear, my loyal readers, pack your bags and get ready to go.
After thinking long and hard (something that doesn't come natural to me) I have narrowed down the list of the top 5 cities in Europe for the first time backpacker.
Now don't get me wrong, I am sure many of you will fill me in on the cities you love, and I can almost guarantee that I will agree.
Overall, Europe is an extremely easy place to navigate, has amazing sights, and offers a wide range of experiences. However, I choose cities that meet 5 crucial standards.
The Best Cities in Europe – The Criteria
1- Backpacking friendly – How backpacking friendly these cities are to someone who has never backpacked.
2- Location – How easy is it is to get from these cities to other great spots in Europe
3- Cost – How budget friendly are these cities to one degree or another.
4- Ease – How easy are these cities to navigate.
5- Sights – How many historical landmarks, interesting venues, and fun activities do these cities have to offer.
While not every city scores high marks in each criteria, they score high enough to be on the list.
1- Paris
For a major city, Paris isn't the cheapest, but it made the list because it's one of the biggest travel hubs in Europe. It has four airports, meaning that almost every budget airline flies in and out of Paris.
The city is also backpacker friendly and most of the locals are able to speak conversational English.
It has some comfortable hostels that will welcome you into the groove of backpacking Europe.
You also have two very famous sites in Paris; the Eiffel Tower, and my personal favorite, the Louvre.
These are just two of the many, many sites Paris has to offer a first time backpacker. Oh, and let's not forget the food and the coffee.
Both are top notch. I can almost smell the fresh, hot chocolate filled croissants that are sold on the streets.
If you want to see more of Paris check out my photo essay of the city of love.
Related Post: How Much Money To Budget for a Month in France / Paris off the beaten Path / 5 Free Things to do in Paris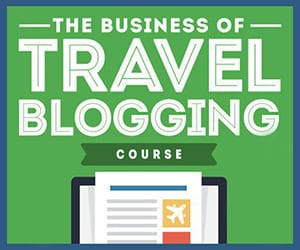 FRANCE TRAVEL TIPS(Read More)
Crafting the Perfect Paris Itinerary(Read More)
Best Day Trips from Paris(Read More)
2-Berlin
When I think of Berlin, three things come to mind.
Cheap- By far, one of the cheapest capital cities I have ever been to in Western Europe. If you want to travel Europe cheaply then you should plan of visiting Berlin.
History- If you are a WWII fan, then Berlin is your place. Berlin is crammed full of historic places from that time period. Even if you aren't a history buff, particular places, like the Holocaust monument, deserve to be visited and paid respect.
Nightlife- Berlin has some amazing clubs. I have danced in an underground metro station, lost a few Ping-Pong matches, and heard some great musicians play for endless hours in Berlin.
Germany is also a good home base for people setting up their travel jobs so they can make money while they travel. For more on Berlin check out this Berlin Gay Travel Guide and my Backpacking Germany Travel Tips.
3- Rome
This is the first place I ever solo traveled and it played a key role in who I am today and what I am doing with my life. With only two metro lines, the city is simple to get around.
Even though a little walking is always involved, it is part of the experience that pulls you into the magic of the city, and if you budget for Italy you can travel it for fairly cheap.
There are also some top notch sites in Rome including the Vatican (Sistine Chapel), Coliseum, Pantheon, Trevi Fountain, plus more than I can list.
Plus, they have Gelato AND the best pasta AND amazing pizza…enough said. My stomach is growling.
Related Post – 3 Days in Rome Itinerary / Italy Travel Tips / 20 Fun Facts About Italy
4- Barcelona
Ah, who doesn't love Barcelona?
Once, before I had ever visited, I met a backpacker who told me that he got robbed in Barcelona. In the same sentence, he also told me it was his favorite place of all in Europe.
His story moved the city to the top of my list, and I'm happy to report, it did not disappoint. There are so many things to do in Barcelona that it will blow your mind.
It is an extremely laid back city. You can chill at the beach, go clubbing, or simply sit and drink sangria. If you are looking to relax the first leg of your trip, then you cannot go without a few days drinking sangria and eating tapas in Barcelona.
5- Budapest
Budapest exceeded my expectations. It is the perfect place to get your packing legs before heading into Eastern Europe.
It is cheap, has an insane nightlife, and is easy to get around. My two favorite sights in Budapest are the Basilica of St. Stephen and Castle Hill.
One of the main reasons Budapest is a great city to start a backpacking trip is because you a it is a gateway to many other places. Plus, there are plenty of things to do in Budapest
You can get to Vienna in just a few hours, Prague in about 5 hours, and to the Balkans within a day and if you use some of the cheapest ways to get around Europe you can do it for piratically nothing.
As anyone that has backpacked Europe can tell you, these cities are neither right or wrong. It depends on what you want out of a city or out of your trip. This list of suggestions is meant to get the wheels turning, the heart burning, and the plans forming.
Each of these cities have different strengths and weaknesses that offer great experiences and will help you find your travel legs.
What do you think? What cities would you or did you start your trip in?
Runner Up
Prague: Just missing the cut is Prague. Prague's a beautiful medieval city. It's budget friendly, fun, and has a great atmosphere. You could easily spend three days in Prague and not see everything it has to offer.
Lisbon: The capital of Portugal, Lisbon's one of the cheapest, most relaxed city in Europe. It has great sweets, day trips, and sunsets. (Check out or complete guide to Lisbon in Portugal)
Venice: Venice is touristy, crowded, and expensive. But it's so beautiful that any trip to Italy (or Europe, for that matter) should include Venice.
Where to Stay When Backpacking Europe
Where to stay when backpacking through Europe – There are two types of accommodations I stay in when traveling Europe.
The first is Airbnb, it is free to sign up and you stay with actually locals that can show you off the beaten path places in the city. ( Check out my Airbnb Coupon Code)
The second is hostels. Hostels in Europe are insanely cool.
What is a hostel? A hostels is a shared dorm experience. It is a great way to meet other backpackers in Europe and make friends. I always use Hostelworld to book my hostels.
Share on facebook
Share on google
Share on twitter
Share on pinterest