Nepal Travel Tips
[et_social_follow icon_style="simple" icon_shape="rectangle" icons_location="top" col_number="4″ counts="true" counts_num="0″ total="true" spacing="true" outer_color="light" network_names="true"]
If you are looking for some Nepal travel tips then sit tight because you are in the right place. Traveling to Nepal is famous in the trekking, hiking, and mountaineering circles. Sadly, for many travelers, it isn't on the radar. This year I finally made my way to this incredible country.
After spending a month and a half in traveling through Nepal, I was amazed and slightly ashamed that it took me so long to visit. Nepal is remarkable and is much more than just the unbelievable beautiful landscape and epic hikes. Let's take a look at some Nepal travel tips that will you plan and prepare a perfect trip.
Nepal Travel Tips
[elfsight_instagram_feed id="17″]
Why Travel To Nepal
Ok, so you are asking yourself, "Stephen why should I travel to Nepal." Good question, here are some reasons I fell in love with Nepal! Nepal is overflowing with natural beauty, and there is a lot to explore from vast mountains landscapes to hillside villages.  Some people come to Nepal to hike, others to seek enlightenment, or try meditating with a Mala. Whatever your reason it is worth visiting Nepal!
No matter where you are in Nepal, you are not too far from a gorgeous view. Another reason, which we will talk about in more detail later is the price tag. Everything from bus rides to food is cheap.
I stayed in a decent hostel dorm for $5 a night. Of course, another reason to visit Nepal is the ancient temples and rich history, almost as beautiful as the seven wonders of the ancient world must have been.. Nepal's history dates back thousands of years. The history and culture are seen across the country in the traditions, temples, and sites.
Best Time To Visit Nepal
Timing is crucial when planning your visit and you need to plan your travels based on what you want to do in the country. Do you want the best views of the mountains, perfect trekking weather, or to experience the country's biggest festivals, which reminds me of the Yi Ping Lantern Festival,?
October – December: While it is cold between these months' it is the time of the year where you will get the most spectacular views of the mountains.
January – Early March: These are the coldest months of the year, but still clear views of the mountains.
Mid-March – Early June: The weather is beautiful during these months, but sadly, the humidity leaves the mountains hazy, so it is harder to get celar views of the landscape.
June – August: This is monsoon season, so the weather is hot, humid, and rainy.
What to Pack when Traveling to Nepal
Packing for a trip in Nepal depends on where and when you are going. 
If you plan on going trekking, then make sure to pack some rain gear and warmer clothes. 
If you are just traveling around the cities while adding in some day hikes, then you don't need a lot of trekking gear.
One brand I love for travel gear is Prana. I recently got there Gatten Hoodie and Manchester Jeans. 
The hoodie is super warm, and the jeans are soft and comfortable and are perfect for short treks.
How to Find Cheap Accommodation in Nepal
Nepal has cheap accommodations if you know where to look. You can find excellent Airbnb's that range from $10 -$25. Hostels are a little cheaper than other countries in Asia I've stayed in a few under $10 a night.
If you are traveling with another person, you can easily get a nice hotel, like Tibet House Kathmandu (Which is entirely eco-friendly) for around $20-$25 a piece a night. However, some 4-5 stars hotels are $100 a night or more.
I recommend using a mixture of Airbnb (Save $35 off your first stay with them using this link) finding cheap hostels on Hostelworld, cheap hotels, or homestays. Keep in mind that not every city in Nepal has hostels or Airbnb. 
But like I said there are cheap hotels everywhere.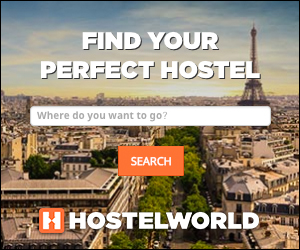 What is the Food like in Nepal?
Food in Nepal is delicious. Because many Hindu's don't eat meat vegetarians have plenty of options in Nepal. (I was vegetarian 90% of the time in Nepal). 
A few of my favorite dishes were mo's mo's (Nepali Dumplings), masala papad, and dal bhat. 
I do have to say that almost every single restaurant in Nepal has an identical menu. After six weeks in Nepal, I was getting bored of the food, after I left I missed it.
Nightlife
Kathmandu and Pokhara have a good nightlife. 
However, if you are staying in villages or trekking don't expect to find a place to party. 
Even drinking casually in the mountains is extremely expensive compared to bigger cities.
Budget for Traveling Nepal
Ok, so the big question. How much does it cost to travel Nepal? Like most countries, the cost varies widely depending on your style of travel, how fast you are moving, and where you are going. If you are a budget traveler then Nepal is cheap.
Street food is only a couple dollars a meal, hostel dorms are some of the most affordable in Asia, and taking local buses will save you a ton of money.
One drawback when visiting Nepal is that it can cost a pretty penny to fly there. Not as many airlines fly into Kathmandu as you would think. If you are coming from Europe, your options are better than flying from the USA.
However, Southeast Asia countries are a lot cheaper to fly to than Nepal and to get there could be big the biggest cost of your trip. Also, trekking and hiking tours are expensive.
What many people don't know is that most of the popular hiking routes have like base camps or towns you will run into each day, so it is possible to do these treks by yourself, rather than on tour, for a fraction of the price.
One last thing to bear in mind is that the higher you go into the mountains, the more expensive everything becomes.
I mean someone has to carry all the necessities up there, which raises the cost. Beer in Kathmandu might cost $1-$2 but in the mountains might cost $5-$8.
When planning your trip keep that thought in your mind and plan your budget accordingly.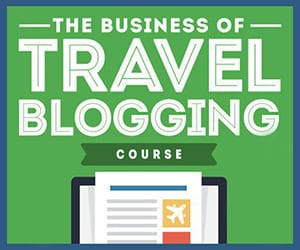 Nepal Travel Tips on Saving Money
Take Local Transportation – Local buses are a tenth the price of tourist buses.
Trek Yourself – Avoid tours unless necessary. Treks like Annapurna can be down without them.
However, not every hike in Nepal is equal, and sometimes tours are the best option. Talk to other travelers and locals to figure out.
Eat Cheap – Street food and small restaurants are the cheapest. Between $1-$4 a meal.
I was super worried about eating street food and getting sick, but I ate at street stalls a lot of the time and didn't get sick once.
Getting a Visa for Nepal
Everyone, expect for Indians needs a visa to enter Nepal. Luckily, getting a visa to Nepal is simple for travelers. 
Visa on arrival is available at KTM international airport and all the main border crossings.
Nepal Visa Cost
Visitors are allowed to spend a total of 150 days a year in Nepal. If you fall in love with the Nepal you can extended you visa's online and stay longer.
You can pay for Visa on arrivals at the airport with cash or credit card. 
However, I went through this process twice and each time the credit card machine was not working. Your safest bet is to have enough in USD to pay for your visa. Online it also says you need a passport photo. 
You might need this for land borders (I never did a land border) but at the airport I was never asked for a passport photo. I
nstead they have machines where you fill out the application form and it takes your picture. 
I always think it is a good idea to carry extra passport photos, so I recommend having some just in case.
Nepal Visa Cost
15 Days – $25
30 Days – $40
90 Days – $100
Thailand Travel Tips(Read More)
Insiders Guide to Asia(Read More)
Best Backpacking Gear(Read More)
Best Ways to Get Around Nepal
Options are limited when choosing to get around Nepal. Hands down the easiest and cheapest are buses. There are a couple of bus options.
Local Buses – Much cheaper than tourist buses. For example, a local bus from Kathmandu to Nagarkot is around 75 cents. While the tourist bus will cost around 5 dollars, and a private taxi $20-$40. 
Keep in mind local buses aren't fancy. They are also more difficult to navigate because you will probably have to switch buses a couple of times before reaching your destination. 
On the other hand, you get to travel like a local with locals. 90% of the time, I took local buses in Nepal.
Tourist Buses – These buses are a much nicer and easier way of making your way from A to B. However, tourist buses are much more expensive.
Flights – Flying around Nepal isn't an option. 
To be honest, the only airport I saw outside Kathmandu was in Pokhara. There are a few flights, on tiny planes, between Kathmandu and Pokhara (and vice versa) every day. 
Expect to pay around between $80- $100 one way. If you are planning on flying during the rainy season, there is a good chance of you flight being canceled.
Where to Go When Visiting Nepal
Kathmandu – Landing in Kathmandu I wasn't a massive fan of the city. However, the more time I spent wandering around, the more I fell in love with it. Kathmandu is hectic, vibrant, and wild. The beauty of the city is found in the hole in the wall restaurants, ancient temples, and vibrant shops. Kathmandu feels to me like what Bangkok must have been 20 years ago.
Nagarkot – This little town a couple of hours northeast of Kathmandu is a beautiful getaway. Nestled in the mountains, Naragkot exists because of its spectacular views. The Himalayas dominate the horizon, and on a clear day, you can even see Mt Everest.
Pokhara – This lakeside town is a tourist hotspot. It is a hub for people who are trekking annual mountain range. Pokhara is a good place to relax, stay in a hotel, and have a spa day. The city is beautiful but touristy.
Bhaktapur – This little city is a place where you will change buses to Nagarkot. However, the city has a massive temple worth exploring if you have the time.
Chisapani – A quaint little mountain town. It takes an entire day hiking from Kathmandu to reach the town.
Is Nepal Safe to Travel
A lot of people wonder if Nepal is safe. I felt extremely safe in Nepal. For the most part, the people were always friendly and genuine. Also, I traveled Nepal with a girl, who also felt safe the majority of the time. I would say that Nepal is an incredibly safe country to visit. Asia is even a great place to visit with kids.
Malaria – Visitors don't need malaria tablets for Nepal. The chances of getting contracting malaria are practical zero.
Food and Water- Another concern for travelers in this part of the world is getting sick. I didn't get sick eating the food in Nepal, and I ate everything. A primary concern is the water. Don't drink the local water. Buy bottled water and make sure the seal isn't broken.
Overall Nepal is an awesome country. It is a fantastic place for travel addicts to visit. I highly recommend visiting this beautiful land, and I hope these Nepal travel tips help you make your own epic adventure.