Reasons to  
Matka Canyon
Not Overly Crowded With Tourist
Great Hikes
Cheap
Great Local Food
Caving
Cliff Jumping
Planning a trip to Matka Canyon? But unsure how to get there, when to go, and what to do once you arrive?
Luckily, you've landed here (Thanks google gods.).
By the time you reach the bottom of the post, you'll have all the answers needed when organizing the ultimate trip to Matka Canyon.
We'll go over the best things, prices, weather, boat trips, hikes, and points of interest Matka offers.
Enough talk! Let's get started discovering Matka Canyon.
Why Visit
Matka Canyon
Being a lovely gorge expect lush landscapes, still lakes, and scenic views. The region's rich in flora, fauna, and wildlife (there are 77 species of butterflies).
But there's more to see here than nature. Let's not forget the medieval churches, monasteries, and a fortress.
That's enough reason to visit. But wait! There's more. Matak Canyon's perfect for outdoor adventures. Spread across the Canyon are dozens of caves and two sheer chasms. Adventurers spend their time on boat cruises, kayaking, and hikes.
This epic Canyon – in Northern Macedonia – is less than an hour away from Skopje, making it one of the best day trips from the capital.
It is one of the best day trips in the country. And a perfect stop for whether you are traveling solo or family travel on a budget. So let's explore all the things there are to see and do when traveling to Matak Canyon.
Everything you Need to Know  
About Matka Canyon
Getting to
Matka Canyon
Northern Macedonia doesn't have a great tourism infrastructure. But because Matka Canyon's a popular site, you won't have a problem.
The easiest way to reach the Canyon is from Skopje. From the urban jungle, you have a few different options.
Getting to Matka Canyon By Bus
Taking an educated guess, I assume you're traveling Macedonia. Which means most likely don't have a car. If that sounds right, then your best (and cheapest) choice is the bus.
The Bus to Matka leaves from Skopje's City center. Head to "Faculty of Architecture" (Gradezen Fakultet) bus stop. Hop on bus 60, and within 45 minutes you'll arrive at the canyon.
The bus ticket cost 35 MDK (US $0.65) one way. A round trip will cost you 70MDK or USD 1.20. How cheap is that!? Matka one of the cheapest day trips I've ever been on.
Skopje to Kanjon Matka via Cab
Driving or hiring a cab is another option. Cabs cost a lot more and save a little time. The fare from Skopje to Matka Canyon cost around 500-600 MDK (USD $9 -$10) one way. So you're looking at a $20 round trip. And it only saves 15 minutes each way. My advice; take the bus and save that money for adventures once you arrive.
Driving to Matka Canyon
For those with access to a car, driving is the best option. Google Maps takes you right to the parking lot at Lake Matka.
Hiking from Mount Vodno to Matka
The final option is to hike from Mt. Vodno to Matka. Now, let me come clean, I haven't done the hike. But a local told me the trail's ruthless.
The walk takes 4- 6 hours depending on your skill level and speed. Because of this, I wouldn't recommend this option. Save your energy for hiking at Matka.
Best Time of the Year
To Visit Matka Canyon
Matka Canyon is worth visiting any time of the year. But some seasons are better than others.
Winter
Winter's the worst time to visit. The weather's cold and the Canyon gets snowy. Yes, it's beautiful during the winter. But the harsh weather makes the Canyon harder to fully experience and enjoy.
Spring and Fall
The spring and fall are the best time of the year to visit Matka Canyon.
The temperatures range from 16°C – 24°C (60°F – 75°F). Peak tourist season hasn't started yet, or it's ending, so you get all the beauty without the crowds.
Summer
Summers in Northern Macedonia are hot. Temperatures hit the mid-thirties Celsius (around a hundred degrees Fahrenheit). And the dry climate deceives you into believing it's hotter.
Taking a dip in the water and the shade of the Canyon make it feel cooler. But the weather's still brutal.
There's another downside to summer; it's the peak season for tourism in Macedonia. So there's a lot of visitors, making it a bummer for people who don't want to share this phenomenal landscape with throngs of other tourists.
However, when compared to tourism giants in western Europe the tourism in Northern Macedonia isn't large. So Matka Canyon's never overly packed.
Things to do at
Matka Canyon
Cost of Getting to Matka Canyon
Bus: $1.20 round trip
Cab: $20 round trip
Popular Post
More Europe Guides
Matka Canyon Boat
Matka Canyon Boat trip is hands down the most popular experience. The boat takes you on a 30-minute tour along the water. The open deck boats let you take in all the breathtaking scenery. As you're floating down the water, you'll come along great views, that are perfect spots for photo ops. (Did I just rhyme?)
There are a few different boat trips. Some just take you along the water. While others act like water taxis dropping you off at other parts of the canyon. The most popular boat tour takes you to Vrelo Cave.
These boat trips give you a unique perspective of the Canyon you can't get from hiking.
Matka Canyon Boat Trip Price
30 Minute Boat Ride: 200 Denar ($3.60)
1 Hour Trip: 400 Denar ($7.20)
Matka Canyon Kayaking
One adventure which draws people here is kayaking.
Create your own experience, making your way through the still water, and taking in all the natural beauty.
In the least, this adventure is unforgettable and at best, an experience of a lifetime.
If I urged you to do one thing when exploring Matka Canyon; kayaking is it.
Matka Canyon Kayak has rentals. The best part! Because it is Macedonia, it cost practically nothing.
Matka Canyon Kayak Rentals
Single
30 Minute Rental: 150 Denar ($2.70)
1 Hour: 500 Denar ($5.40)
Two Person Kayak
30 Minute Rental: 250 Denar ($4.50)
1 Hour: 500 Denar ($9)
Vrelo Cave
By far the most visited cave is Vrelo.
This cave is big (it extends 193 meters) and has two small lakes and a couple of large pits inside. Covering the cave are epic dripstone pillars, stalactites, and stalagmites.
Boats are the only way to reach the caves.
But they drop you off for a short hike, on the well-lit path, through the cave.
A boat trip to Vrelo cave cost 400 Denars (USD $7.20) and takes 2 hours.
Hike to Saint Nicholas Monastery
Of course, water adventures aren't the only thing to do at Matka Canyon. Numerous hiking trails take you through the lush scenery.
The most popular hiking trails are the ones that take you to the monasteries. Many of the hikes are easy, but some can test your metal. Like the hike to Saint Nicholas Monastery (Sveti Nikola).
The 30 minutes hike can feel much longer thanks to the steep path and hard climb. But the juice is worth the squeeze.
There's a variety of trails that cater to all different skill sets. Treksa Canyon is a good place to start your trek. And is the center of Alpine Hiking in Northern Macedonia.
More Churches and Monasteries
Matka Canyon's major man-made attractions are the churches and monasteries. Many of them date back to the 1300s. The two most popular are the monasteries of St. Andrews and Saint Nicholas.
But there are also The Holy Virgin Monastery, Holy Salvation, and Holy Trinity Sveta Nedela, Sveti Spas, Sveti Jovan Zlatousti.
Some of these are on the water, but others require hiking and a certain fitness level.
If you want to knock out three churches into one hike, then take the Severno Sedilo trail. Which takes you past St. Nedela, St. Spas, and St. Trinity.
Hit the Hiking Trails
As you approach the Matka Dam, you will see a map that outlines all the hiking trails in Matka Canyon with a variety of options.
There are both short and long and easy and hard hikes.
One of the best hikes is from the Matka Canyon Restaurant to Matka Gorge.
During peak season, it's crowded, but the hike gives you access to scenic views, awesome photo opportunities, and wonderful nature.
Visit the Other Caves
10 caves grace the shores of Matka Canyon (though not all of them are open to the public).
I've heard that Krshtalna and Ubava are almost on par with Vrelo Cave, but I haven't visited them.
The size varies from by cave. The smallest caves around 20 meters and the longest ones over 175 meters. Matka Canyon Cave's are hailed as the most beautiful in Eastern Europe.
Tips for Visiting Vrelo Canyon
The cave gets cool, so bring an extra layer.
Bring good shoes for hiking through the cave.
Photos are allowed in the cave so get that camera ready.
Visit in the Off-Season to Escape the Crowds.
Start Your Own Blog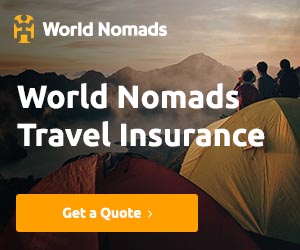 SWIMMING and Cave Diving
To refresh yourself from the heat, take a dip in the lake. The swimming spots get packed in the afternoon. Adrenaline junkies will want to take it a step further and try cliff jumping. (Make sure to pump yourself up with adventure quotes)
The important thing, with jumping, is to stay safe. You'll often see locals cliff diving.
Talk to them before jumping and make sure you know what you're getting yourself into. Jump at your own risk!
Pack a PICNIC
The restaurants at Matka Canyon; known for their excellent traditional cuisine. They are a little more expensive than the restaurants in Skopje (but still budget-friendly).
But a fun little adventure is to pack your own picnic and find a quiet spot on Lake Matka or Treska River to sit and enjoy a meal while taking in all the beauty of the region. I would picnic for lunch and eat at the cave restaurants for dinner.
Eat in a CAVE
Imagine dining on traditional Macedonia food while surrounded by cavern walls. There are a few cave restaurants in the area and make for one of the most unique experiences at the Canyon.
alpine CLIMBING
Alpine climbing isn't for everyone. You need to have the proper skill set. But if you do, then Matka Canyon needs to be added to your bucket list. The climbing here is the best in Northern Macedonia.
June – September has the best weather for climbing and when the country gets the least amount of rain. On the other hand, it's the hottest time so, and it's recommended to climb early and beat the heat.
Centrala, Peir, Maktka Hut, and Otmar's Rock are popular climbing spots.
Matka Canyon
Hotels
There's enough things to do at Matka to fill up a few days. Luckily there's Canyon Matka Hotel, nestled between the lakes and monasteries. The Matka canyon hotel has a rustic and peaceful atmosphere.
It's a perfect place for a quiet getaway. They have a range of different rooms. Everything from double beds to luxury rooms. The hotel has one of the best restaurants and bars in the area.
There are other hotels around, but the Matka Hotel is the most central.
Or you can just go back and forth between Skopje. The city has some epic hotels and hostels.
Where to
Eat
5 restaurants are spread around Matka Canyon. The Monastery Cave restaurant (Bear Cave) serves traditional cuisine and it's one of the best. The foods simple but tasty.
Fish and Grill, another small cave restaurant that has both outdoor and cave seating. As the name suggests, they specialize in fresh fish and grilled meat.
Kulla Alinea specializes in fish and salads. The restaurant has great views of the Treska river and imposing cliffside.
Restaurant Canyon Matka, the most well known at the canyon. Mainly because of the location by St. Andrews Monastery. There aren't many local options here. They focus on international cuisine. This is also the most pricy restaurant in the area.
Fresh Lounge Bar- Matka is a coffee bar that has a seasonal menu and selection of ice cream. (You can also rent bikes from this shop and get a fishing pass).
Tips for
Matka Canyon
Bring appropriate Gear
There are no shops at Matka. If it rains and you don't have a poncho, you're in for a long day. Arrive and realize you wore the wrong shoes….whoops. The best tip for Matka has a day pack with the right gear in case you need it.
Travel Insurance
If you are cliff jumping, cave diving, or hiking on the cliffsides then travel insurance is a good idea. Trust me, your family doesn't want to front the bill if you need to go to the hospital.
I use world nomads.
They are the most trusted travel insurance provider on the market. They have great coverage and 24-hour emergency help. Plus, Know for their flexibility, low-cost, and high value.
Check them out below for a free quote.
Pack Snacks
Hiking without snacks is like road tripping without gas money. Snacks will help fuel the body as you are out in the wild, forging your way along the trail. Bring snacks from Skopje.
Spend Time at the Visitors Center
This visitors center has useful info, and at various times throughout the day offer tours.
You can't go wrong at Matka Canyon. It's a great day or weekend trip when traveling in Northern Macedonia. There is plenty to do and see from swimming to hiking. The Canyon is one of the most beautiful spots in the country, and it's worth your time.
What do you think? What would you do first at Matka Canyon?
Let Your Voice
Be Heard