Most travelers aren't aware of all the awesome day trips from Paris. But stick with me, and in the next few minutes, you'll discover over a dozen adventures outside of the city.
I've visited Paris over 9 times. And on each visit, I make a point to take a day (sometimes two) and leave the city. To explore something new and different.
So if you're craving a break from the crowds, traffic, and long-lines; or want somewhere fresh to go that doesn't take you far from the city of lights, one of the best nicknames for Paris.
Then you're in the right place.
Below are the best day trips from Paris. We will cover the biggest cathedrals in France, Medieval Cities, Castles, and nearby countries. All of which are easily reached by train.
So if you've already ticked everything off your Paris bucket list. Then these are some great options.
Explore the post
18 Day Trips from Paris:
Unforgettable Train Journeys
Provins
Provins is a beautiful medieval city that has stood the test of time. The entire city's a UNESCO site. Walking through the city, you can't help but admire the stony streets, old towers, and castle ramparts.
The town has a relaxed and charming atmosphere. Provins is obsessed with Roses. They cover the city, specific gardens dedicated to them, and they're used in local goods like Rose flavored honey.
Since the city's only an hour and a half away from Paris, you would expect Provins to be a tourist hotspot. But it isn't! And there's a good chance you'll only see a couple of other tourists visiting the city.
This city has a big draw but few travelers. Making it a great escape from the throngs of other tourists.
Things to do in Provins
César tower
The Eagles of the ramparts – Vol Libre Production
The Rose Garden of Provins
Les souterrains de Provins
Rempart De Provins
Saint-Quiriace collegiate church
Getting From Paris to Provins by Train
Trains leave from Paris Est to Provins. The journey takes an hour and a half and cost between $14 – $18 (€12 – €16)
Versailles
Ah, Versailles. The Palace of Louis XIV. Home to Marie Antoinette. A castle covered in splendor, filled with lavish rooms covered in gold and intricate designs. Famed for its ornamental gardens and the gallery of arched mirrors, paintings, and chandeliers.
Roaming the palace grounds you can see the house of Marie Antoinette, the jaw-dropping luxury of Louis XIV bedrooms, and countless water lilies surrounding golden fountains.
Versailles to Paris is the most popular day trip. Meaning long-lines and elbow to elbow crowds. If that doesn't sound appealing keep reading. Below there's a great alternative castle that is equally beautiful.
Things to do in Versailles
Palace of Versailles
Gardens of Versailles
Hall of Mirrors
Marie-Antoinette's Estate
Grand Trianon
Versailles' Markets
Versailles Cathedral
Royal Opera of Versailles
Paris to Versailles by Train
From the Gare de Paris-Montparnasse get the Paris – Versailles Rive Gauche RER ticket.
This ticket cost around $4 and the train takes 25 minutes.
day trips from paris to versailles
Closing Time at Versailles: Small Group Versailles Tour After the Crowds with Gardens or Fountains Show
Mont Saint Michel
Mont Saint Michel; a towering abbey covering a tiny island on the bay which separates Brittany and Cotentin.
This iconic site is not only one of the best in France but one of the best in Western Europe.
The Mont-Saint-Michel abbey we see today is almost 500 years old. However, this island has a long history, monastic buildings have been here since the 8th century.
Each year thousands of tourists visit the abbey to roam the great hall, courtyards and take in the drink in the incredible beauty.
Other notable things to see are the small chapel of Eglise Paroissiale Saint-Pierre.
There's also the hidden chapel of La Chapelle-Saint-Aubert, sitting along the rocky coastline.
Mont Saint Michel has become a tourist trap. This means higher prices at restaurants and souvenirs shopping.
If you're traveling Paris on a budget, then bring your own food to save some extra cash.
Mont Saint Michel should be added to any Paris itinerary.
Things to do in Mont Saint Michel
Église Saint-Pierre – Le Mont-Saint-Michel
Eglise Paroissiale Saint-Pierre
La Chapelle Saint Aubert
The Center for National Monuments
Mont Saint Michel Abbey
Traveling from Paris to Mont Saint Michel
Take the train from Paris' Gare Montparnasse to Rennes. From here some buses travel to Mont St. Michel four times a day.
The journey takes around 3 hours and twenty minutes
day trips from paris to mont st michel
The Complete Small Group Tour: Paris to Mont St Michel Day Trip & Exclusive Bay Tour

Mont St Michel Day Trip24+ 5 Star Review Read More
"Anatole is a mastery story teller who interweaves history and his deep knowledge of France and its people into his commentary. I learned so much about St. Michel, and France in general, on this trip. The visit to St. Michel, and the superb bay tour, was one of the highlights of our two week trip to France. Thank you Anatole!" – Maxim
Champagne
Let's be honest; for many of us, a major reason we travel to France is to sample the booze. Namely the wine and champagne.
Traveling from Paris to Champagne takes around an hour by train. And the region's much different than the bustling capital. It's known for alcohol, beautiful landscape, and tasty food. So choosing a day trip or tour from Paris to Champagne is a no-brainer.
Champagne's a collection of 5 areas. Each one is small, but if you want to explore all the things to do in Champagne, you will need a few days.
However, most tourists stay around Reims and Épernay. Which is where you'll find most of the places to indulge in wine tasting and try some bubbly.
Note: They age most of the Champagne in chilly underground caverns. (So bring a light jacket.)
Foodies will also feel right at home here. There are 11 Michelin star restaurants spread around Champagne. I can't recommend one, well frankly, because they are out of my budget. But if you are interested, then reservations are required.
The history of Champagne often gets overlooked. But has played an important role in shaping France.
The area acted as a battleground for the Romans and Huns over 1,500 years ago. It was also a crucial setting for the Hundred Year Wars. And during WWI, they used the caves as makeshift hospitals.
Overall, Champagne's a little touristy, yet holds a rustic charm. It's a perfect day trip for those seeking to get out of the city and explore a more rural part of France; and indulge in some of the countries finest offerings.
Things to do in Champagne
Notre Dame de Reims Cathedral
The main cathedral on the area, which dates back to the early 1200s. The spot for French Coronations.
Avenue de Champagne
A street in Épernay full of Champagne houses.
Palais du Tau
An extravagant house that has become an UNESCO site. It was a former home to the archbishop.
Ouvrage La Ferté
A memorial to the war. This is an old fort where you can still see shell damage.
Château de Sedan
A vast castle that was once Europe's largest feudal fortress.
Abbey of Saint-Remi
A Romanesque, gothic basilica and abbey. It's now a UNESCO site and dates back around 1,000 years old.
Getting to Champagne from Paris
Trains are the best way to get from Paris to Champagne. The TGV train goes to both Reims and Épernay and cost between €15 – €20.
You can also hop on a half-day trip or day trip tour from Paris.
Reims
Since we're talking about Champagne, let's go a little more in-depth on the capital of the area, Reims.
The first thing to know is how to pronounce it. Reims France pronunciation is more like "ranse" with a nasal tone.
What is Reims France like?
It's a charming little town full of gothic and roman architecture, booze, and history.
The main highlight, other than the champagne, is the Notre Dame de Reims Cathedral. This gorgeous cathedral has been the setting for the crowning of every king of France. This has given Reims the nickname the city of kings.
Make sure to visit the Palais du Tau – the former home to the archbishop – which dates back to the 17th century. It's a UNESCO site now, but it's mind-blowing thinking people once called this huge palace home.
The Abbey of Saint-Remi, Villa Demoiselle, and the Porte Mars are a few more sites worth visiting.
No visit to Reims is complete without a little bubbly. Reims has a few of the best champagne houses. Ruinart, Taittinger, Clicquot; Veuve Clicquot and Trésors de Champagne are a few notable cellars in Reims.
History buffs will also want to know that Reims's the city where Eisenhower received the German surrender ending WWII.
Things to do in Reims
Cathédrale Notre-Dame de Reims
Champagne Taittinger
Palais du Tau
Musée des Beaux-Arts
Villa Demoiselle
Basilique Saint-Remi
Traveling from Paris to Reims
Take the TGV train from Paris EST to Reims. It takes 45 minutes and cost around 20 to 36 Euros.
Multiple trains leave a day, and the journey takes approximately 46 minutes.
About Me
Hi! I'm Stephen Schreck (pronounced like SHREK), but don't worry I'm not green.
I help people discover the world by helping them plan their trips with useful travel tips and guides. Like how to plan a trip with google maps. .
Lille
People say Lille's the most underrated city. And one of the best places to visit in France.
Throughout history, the city's been heavily influenced by both the Spanish and the Flemish.
This influence combined with location, Lille's close to Belgium and the Uk. has given the city a unique atmosphere than the rest of France, and it's comfortable in its own identity.
Locals prefer beer over wine, there is a strange mixture of architecture, and the city boasts friendly locals. (Something France isn't famous for)
While Lille has stayed off most tourists radar, people are starting to noticing it. In fact, Lille's won the title named as the world design capital 2020 because of the exceptional statues and buildings around the city.
The best things to do in Lille France?
The Place De Charles De Gaulle ( or Grand Palace) is a major attraction. Named after the famed French president and general this palace sits right in the center square of the city. This area's a great place to hang out with a lot of cafes, bars, restaurants, and people-watching opportunities around the palace.
For museum lovers, there's the Palais des Beaux-Artss de Lille. An impressive gallery with art from all different eras.
Old Lille (or Vieux Lille) is a fantastic place to wander with stony streets, and narrow alleys. The bright houses are built in the odd flemish style and are an excellent spot for a photograph.
There's also the 19-century built Lille Cathedral. Which also houses another excellent art collection.
If you're lucky enough to travel to Lille during the first weekend in September, you can visit the largest open-air market in Europe. Over 100 Kilometers of the city's streets turn into an outdoor market. The Braderie de Lille is a tradition that has been going on since the 12th century.
Day trippers looking for something more off the beaten path than Versailles or Provins should check out Lille. The downside: You're leaving the big city, and heading to a slightly smaller one. (Lille is the 4th largest city in France.) So if your goal is to venture into the countryside, then this isn't the day trip from Paris for you.
Things to do in Lille
Palais des Beaux-Arts de Lille
Lille Cathedral
Beffroi de Lille
Vieille Bourse
Citadel of Lille
Hospice Comtesse Museum
Getting to Champagne from Lille
The train leaves from Paris Nord to Lille Flandres.
The train takes between 1-2 hours and cost between $50 – $60 USD (€40 -€54 )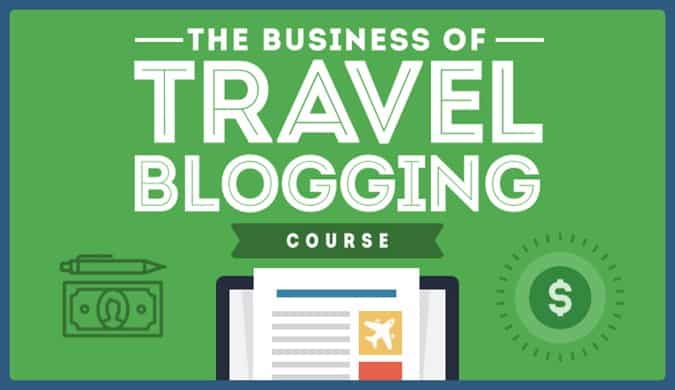 Loire Valley
Travelers who want to explore castles will want to head straight to the Loire Valley (Val de Loire).
The region of France is famed for vineyards, castles, and landscape.
Everything you could ask for on a relaxing day trip from Paris.
The valley has 42 chateaux that make up a massive UNESCO site. That's too many to explore in a day.
But, the best castles in the Loire Valley are Château du Clos Lucé (which was home to Leonardo da Vinci for a few years).
Other must-Visit castles are Château de Chenonceau, Château d'Ussé, Château d'Azay-le-Rideau, and Château de Chambord (known as the Beauty and the Beast castle).
The valley's a popular wine region in France, specializing in Sancerre and Pouilly Fumé (Sauvignon Blanc).
Bouvet Ladubay's one of the most awarded wineries with over 500 awards and medals.
Château des Vaults' an organic winery inside the UNESCO site. They often put on concerts and art exhibitions.
You could spend a few days exploring the fairytale castles, wine, and landscape of the Loire Valley and not regret one moment.
Top Wineries in the Lorie Valley
Bouvet Ladubay
Pierre and Bertrand COULY
Château des Vaults
Guillaume and Mathieu PLOU
Things to do in Loire Valley
Château de Chambord
Château de Chenonceau
Château d'Ussé
Château d'Azay-le-Rideau
Cathédrale Notre-Dame de Chartres
Bourges
Château de Cheverny
Orléans
Traveling to and around the Loire Valley
The castles are far away from each other. So it's vital to plan your trip to Loire Valley.
There are a few options. First is to book a tour which is the easiest as it takes you around the castles and wineries hassle-free.
You can also take the train from Paris Montparnasse to Gare de Tours. From here you have to options. You can rent a car and drive between the castles yourself. Or you can take public transport. Public transport takes longer so you won't be able to see as much.
Note: I would train to the Loire Valley before renting a car. That way you avoid the traffic in Paris.
day trips from Paris to Loire Valley
The Loire Valley Day Trip from Paris with Chateau Chenonceau, Leonardo Da Vinci's House & Amboise

Loire Valley Day Trip4+ 5 Star Review Read More
"Michelle was absolutely wonderful! She was so knowledgeable and friendly. She took care of every detail so we could get the most out of the experience. I really appreciated her efforts relating to our kids. The tour was excellent!" – Maureen
Disneyland Paris
Ok, Disneyland Paris isn't technically a day trip. But since it's like entering a different world and takes up an entire day, I think we can include it.
The park has everything you expect from a trip to Disney with live shows, 50+ attractions, events, themed restaurants, parades; fireworks, golf courses, and more.
Disneyland Paris has the most beautiful castles compared to its counterparts. Le Château de la Belle au Bois Dormant (Sleeping Beauty Castle) is a highlight.
Another main attraction is the Pirates of the Caribbean boat ride and don't miss the night show, Disney Illuminations. The Star Parade's a popular day event for kids.
While you don't get any of the French cultures, it's still a fun day. Plus, if you're traveling with kids, then it's a must.
Top DIsneyland Paris Rides
Pirates of the Caribbean
Hyperspace Mountian
Big Thunder Mountain Railroad
Le Pays de Contes de Fées
Alice's Curious Labyrinth
Buzz Lightyears Laser Blast
Phantom Manor
Disneyland Paris Info
8 Themed Hotels
Over 50 Attractions
50+ Restaurants
Open All Year
Disneyland Paris tickets:
$105/Adult $96/Child
Getting to Disneyland Paris
Take the RER A express train line to Marne-la-Vallée/Chessy station.
Château de Fontainebleau
Escape the crowds of Versailles and instead visit Château de Fontainebleau. This castle gets little to no tourism, which baffles me. The villa is only 45 minutes from Paris, and it's the interior rivals the beauty of Versailles. They even have free entry on the first Sunday of each month; yet even on the free days, there isn't much of a crowd. My guess is no one visits this castle because no one knows about it. Making Château de Fontainebleau the best kept secret day trip from Paris.
The first thing you'll notice is the unique architecture. The expansive castle is covered with blue-tinted pitched roofs and brick chimneys. Giving the illusion that a tiny village has been smashed together into one complex.
Fontainebleau's full of history and art. Arguably, the most famous family to live here are the Bonaparte's.
Today there's a series of museums throughout the castle; like the galleries of the Chinese Empress. The castle grounds are impressive with lakeside pavilions, a huge park, and forest.
Fontainebleau's one of the most unusual things to do in Paris.
It's a perfect trip who want to explore France's history and architecture without sharing it with hordes of other tourists.
Things to do in Fontainebleau
Château de Fontainebleau Gardens & Park
The Empress' Chinese Museum
The Napoleon I Museum
The Paintings Gallery
The Furniture Gallery
Paris to Fontainebleau
From the main platforms (not the underground) take the RER D line from Gare de Lyon.
Take the train for 45 minutes until the Fontainebleau/Avon stop. Leave the train and hop on Bus 1 which takes you to the castle. (The bus only takes cash and small bills)
The train/bus ticket costs between $12 – $18 (€10 – €16)
The Best Tours in Paris

Talk Walks Paris1000+ 5 Star Review Read More
"We went on 4 guided tours while on our European vacation and this one was the favorite of our whole family (2 children ages 12 and 14, my husband and myself). TEAM ADAM is the absolute BEST!" – Rene
Rouen
Not too many people are aware that Rouen exists. But hey, their loss, our gain. Rouen, once the capital of Normandy, was damaged during World War II. But thankfully many of the medieval houses and landmarks were unharmed.
Rouen's market square is the site where the English burned Joan of Arc. As they dragged her to the square, she screamed: "O Rouen, art thou then to be my final abode." Today, a statue and cross mark the execution spot. Nearby There's an impressive church that's dedicated to her.
The city hosts a yearly food festival, so time your trip right and you'll get to taste a large sample of mouth-watering food from all over France.
Gros Horloge is another highlight in the medieval city. This astronomical clock is covered with detailed carvings and dates back to the 14th century.
Things to do in Rouen
Church of St. Joan of Arc
Cathédrale Notre-Dame de Rouen
Gros Horloge
Wander Market Square
Donjon de Rouen (where Joan of Arc was imprisoned)
Getting From Paris to Rouen By Train
Traveling from Paris to Rouen by train takes 2 hours. Some trains take an hour and a half. There are around six trains a day that go-between the cities.
Trains leave from Paris St Lazare Station and costs between $24 – $40 USD ( €21 – €36).
Amiens
Notre Dame gets all the attention. But did you know that an hour outside of Paris there's a gothic cathedral twice the size of Notre Dame? Well, it's true, and it's the Amiens Cathedral, in the city of… Amiens.
This city's the capital of the historical region of France known as Picardy.
But there is much more to do in Amiens than just the towering cathedral.
There's a beautiful waterfront and canals lined with colorful houses, local restaurants, and quaint shops. Cobblestone streets and alleys weave there way through the city, giving the illusion you've traveled back to the middle ages.
Sadly, most of the old looking things in Amiens are post-WWII reconstructions made to look old.
A few things to see in Amiens are the Cathédrale Notre-Dame d'Amiens – the largest cathedral in France at over 145 meters long. Over 750 statues decorate the doors ways. Inside the first things, you'll notice is the massive 42-meter high ceiling held up by 126 stone pillars.
There's the Hortillonnagos commercial water gardens. This lush and swampy area can only be reached by boat. Boat tours of these marshlands run from April to October.
The Maison of Jules Verne, where the famed writer spent the last decades of his life. It is a huge mansion with an observation tower and flying machines.
The waterfront and canals – which I briefly mentioned – are another highlight of Amiens. Strangely, it resembles Venice and can be toured the narrow alleyways or by boat.
Things to do in Amiens
Cathédrale Notre-Dame d'Amiens
Jules Verne House
Musée De Picardie
Tour Perret
St. Pierre Park
Church of Saint-Leu
Belfry of Amiens
Paris to Amiens
The train from Paris to Amiens takes between 1 to 2 hours. Costs between €20 – €35. The trains leaves from the Paris Gare du Nord station in Paris.
The bus takes 3 hours and costs €6 – €12.
Popular Post
Normandy
The ominous coastline of Normandy, a place to pay tribute to one of the bloodiest events of WWII. On Tuesday, June 6th, 1944 Allied troops, made up of mostly Americans, British, and Canadians landed on 5 beaches along the coastline. Comprising the second largest sea invasion in history. And D day had begun. The battle cost somewhere between 5,000- 12,00 Allied lives, and 4,000 – 12,000 German lives.
A week later, the beaches were secure. And by the end of August, the Allies had liberated Paris and captured over 200,000 German Prisoners.
This was a huge event in helping end the war. Today, there are a handful of museums that share the battles history, a cemetery, and underground passages. It's a fitting place for paying respects to those who fought and died in WWII.
Normandy's a long – but possible – day trip from Paris as there's a lot of ground to cover. To get the most of your trip book a tour from Paris or hire a local guide after arriving.
Things to do in Normandy
Mont Saint-Michel
Mont Saint Michel Abbey
Normandy American Cemetery and Memorial
Château Gaillard
Côte d'Albâtre
L'Abbaye-aux-Hommes
Utah Beach
Traveling between Paris and Normandy
The train from Paris to Bayeux or Caen takes around 2.5 hours.
Most Normandy tours start early – around 9:30 a.m. – so you will need to catch an early train from Paris. Another option is to head to Bayeux the evening before.
Giverny
The cities biggest claim to fame are the Monet's gardens in Giverny. If you have ever wondered where the impressionist artist sat and created his masterpieces, then wonder no more. After visiting these stunning gardens, it's easy to see why Monet was obsessed with them. And are some of the most beautiful in France.
During the spring the lily ponds and trees are at their most gorgeous. Making it the best time of the year to visit Giverny. Don't forget to swing by Monet's House, a must-see in the city.
Check out the Museum of Impressionism, the Chateau de Bizy, and Our Lady Vernon.
Stop by Vernon and snap a photo of the iconic mill, churches, and the impressionist museum that holds Nymphéas, one of Monet's most famous paintings.
Giverny Highlights
Foundation Monet in Giverny
Musée de Mécanique Naturelle
Chateau de Bizy
House of Claude Monet
Maison & Jardins de Claude Monet
Museum of Impressionism Giverny
Paris to Giverny
Easy! Head to Gare Saint-Lazare train station. From here by a ticket to Vernon which is close to Giverny.
From Vernon you can bike, or bus to Giverny.
Stables of Prince de Conde & Chantilly
The Stables of Prince de Conde & Chantilly are the largest stables in Europe. This UNESCO site's a prime example of the beauty of 18th-century architecture. And nothing short of a horse palace.
Nowadays, the Stables are a museum of the living horse. Which showcases the history between men and horses. Throughout the year there are horse shows.
There's also the Domain of Chantilly; a museum that showcases some incredible French art. And works of art by renowned artists like Antoine Watteau, Raphaël, and Philippe de Champaigne.
Outside the Louvre the Château de Chantilly has one of the most impressive art collections in the country.
This day trip from Paris lets you immerse yourself in the history of France. The complex is one of the grandest in the area and a fun way to spend a day.
Getting to Stables of Prince de Conde & Chantilly
Things to do at the Stables of Prince de Conde & Chantilly
Admire the Art
Wander the Grounds
See the Massive Stables
Traveling to the Somme Battlefields
There are a couple ways to get here.
The Stables and Chantilly are only 40 km from Paris and are easily reached by train via Paris Gare du Nord.
Take the train for twenty-five minutes until you reach Gare de Chantilly-Gouvieux.
For here it's a free shuttle ride (only a few times a day) or 30-minute walk.
Other options are to drive yourself or hop on a tour from Paris.
day trips from Paris
to other countries
London
One of the most popular day trips from Paris to London. Thanks to the Eurostar fast train that goes under the English Channel and gets to "The Big Smoke" within 2.5 hours.
London's a good option for a few reasons.
First, it offers a much different culture than Paris. Paris' thrives on sipping wine while sitting under an outdoor terrace; where London has a pub culture where you drink a pint and chow down on some greasy food at a local pub.
London has tons of fun things to enjoy like a ride on the London Eye, a play in Shakespeare's Globe, or a stroll through Hyde Park.
The architecture of the cities differs greatly between Paris and London. As does the sightseeing. A few noteworthy sites are Buckingham Palace, Big Ben, Tower Bridge, and Westminster Abbey.
You can check off a lot of your London bucket list on a day trip but stay realistic about how much you can conquer in a limited amount of time. I would extend this into a two-day trip as one day in London isn't enough.
Things to do in London
Big Ben
London Eye
Buckingham Palace
Tower of London
Trafalgar Square
Shakespeare's Globe
Hyde Park
Tower Bridge
Westminster
Paris to London by Train
Eurostar operates all the trains from Paris to London.
The trains leave from Paris' Gare du Nord and arrive at London's St. Pancras Station.
On average, the journey takes 2 hours and 15 minutes and cost somewhere between $70 to $110 (€64 – €100)
Luxembourg
Why not take a day to explore one of the smallest countries in Europe? I've only spent two days in Luxembourg but I loved it. My wife has also spent some time in there and agrees that it's a country worth visiting.
The mix of the old and new world give Luxembourg an unbeatable charm. The city has a thriving art scene, a quaint old town, and museums, scenic bridges, and a grand Palace.
There is enough here to have a fun-filled day away from Paris.
Luxembourg city gets a lot less tourism than Paris. Making it a fantastic choice for those looking to escape the crowds of tourist.
This tiny country packs a powerful punch.
Things to do in Luxembourg
Grand Ducal Palace
Adolphe Bridge
Grand Duke Jean
Museum of Modern Art
Gëlle Fra
Casemates du Bock
Place Guillaume II
Musée national d'histoire et d'art Luxembourg
Getting from Paris to Luxembourg City
High-speed train is the best way to get between the cities. It's a two-hour journey.
The trains leave from Paris Est and cost between $70 to $90. (€63 – €81)
Bruges
I've visited Bruges 3 or 4 times over the years. A medieval city, both small and beautiful. It's a perfect day trip from Paris for those seeking to wander the stony streets of another country, eat prompt fritters (fries), or take care of that sweet tooth with a Belgium waffle.
We know the city for its medieval buildings, the Belfry tower, and the Torture Museum. A large moat surrounds the entire old town, with a few canals running through the city. I hate to be cliche, but Bruge really is like walking into a fairy tale town.
Like every proper city in Belgium, they obsess over beer. Bruges has hundreds of different beers to taste. (Some of them extremely strong so pace yourself.)
We also know Bruges for its chocolate. The Chocolate line near the city center is the most famous shop.
However, throughout the city are dozens of places to buy chocolate, and I haven't been disappointed yet. Choco-Story, a chocolate museum is another must.
Catholics and Christians also pilgrimage to Bruges to the Basilica of the Holy Blood. A church outside the main square that holds a vial of Jesus's blood.
Bruges is one of my favorite medieval cities in Europe. But Brugge has a downside. Which is the train ride which takes 2.5 – 3 hours. Making for a long and hard day trip. But one that's worth it.
Things to do in Bruges
Belfry of Bruges
Church of Our Lady Bruges
Basilica of the Holy Blood
Markt
Groeninge Museum
Choco-Story
Paris to Bruges by Train
Multiple trains run a day. The trains range from 2.5 – 3 hours. And costs somewhere around €60 -€115 Euro.
Buses take 4 -4.5 hours and are €14 – €25.
Brussels
If Bruges seems too far of a journey, then you might want to consider Brussels. It's closer and one of the best day trips from Paris to other countries.
Brussels isn't just the capital of Belgium but the capital of the EU. Making it a wonderfully diverse city. There's great shopping, museums, and fantastic beer (Belgium's all about the beer). Check out the brew, Lambic, which is a beer that goes through a different fermentation process than other lagers and ales.
We also know Brussels for the food. You can find some of the best waffles, chocolates, Moules-Frites (mussels and fries) that the country has to offer.
For sightseeing, check out the elegant Grand Place and surrounding city square. The iconic statues and sculptures of Makkenken Pis, and Atomium.
If you're looking for something a little different head to the theme park of Mini-Europe, which has replicas of Europe's famous monuments at 1:25 the scale.
The Royal Palace of Brussels is large and beautiful. During the summer the palace is open for tours if you want to see how constitutional monarchy lives.
Brussels has it all. You can even spend the day exploring the monuments in the Parc du Cinquantenaire or shopping at the Royal Gallery of Saint Hubert, and it wouldn't be a wasted day.
Brussels is one of the best day trips from Paris to other countries!
There you go! 18 Awesome day trips from Paris. What do you think? Where are you headed first?
Things to do in Brussels
Grand Place
Royal Palace of Brussels
Parc du Cinquantenaire
Manneken Pis
St Michael and St Gudula Cathedral
Mini-Europe
Jeanneke-Pis
Royal Museums of Fine Arts of Belgium
Mont des Arts
Royal Gallery of Saint Hubert
Atomium
Brussels Park
Getting from Paris to Brussels
Trains from Paris to Brussels leave every hour from Paris Nord.
The journey takes less than an hour and a half. You can get your tickets at the station or advance from Rome2Rio. (Getting your tickets ahead of time often means saving money.)
The bus between the two capitals takes around 4 hours but is much cheaper than the train.