Looking for the best Islands in Croatia? Are you wondering what's the difference between Hvar and Vis?" Or looking for the best beaches? This post answers those questions and more.
The problem with the islands on the Dalmatian coast isn't a problem at all. Because any choice is the right choice when it comes to these islands.
But not all islands will align with your travel goals. That is where this post comes to the rescue.
Below we will go over the best islands in Croatia. We will focus on what makes each of these islands different and check out the underrated islands on the coast.
Discover the top beaches and nightlife hotspots. Nature lovers, don't worry. We cover that as well.
Ok, enough chit chat and descriptive words. Let's discover the best islands Croatia has to offer.
The 20 Best Islands in Croatia
Vis Island
(known for: Blue lagoon Croatia (Blue Cave), RUINS, Mamma Mia 2)
If you've watched Mamma Mia 2, you know Vis. (the primary filming location for the movie). But despite all its movie star fame, Vis has someone stayed out of the clutches of over-tourism. Perhaps, because it's the furthest island from the mainland. Or the old military base- which kept the public out for decades.
Whatever the reason, Vis is open and ready for you to visit.
The Blue Cave, Vis's biggest attraction, is unlike anything else in the country. Every day from 11a.m.12 p.m. bright cerulean light floods the cave. It will leave you speechless. The Blue Grotto is an hour sail from Vis, but that is a small price to pay to see this natural wonder.
The island has ruins, groves of olive trees, and empty beaches. Komiža and Vis Town – the two main towns – look like they were pulled straight out of a medieval movie set.
The best part, the locals want more tourism. They want more travelers to come and explore everything their island has to offer.
Vis charming and gorgeous island lives up to its reputation. And I know one thing is for sure; skipping Vis is a mistake. And you'd be missing the best islands in Croatia.
How often do you stumble on an untouched utopia vying for your time? This has to be one of the best places to visit in Europe!
Getting to Vis
Getting to Vis is easy. From Split (a must-visit on the mainland) there are numerous ferries to the island.
The journey from Split to Vis takes an hour and a half. Nothing compared how long getting to some of the best islands in Greece takes.
On Wednesdays, there is a ferry from Hvar. And an indirect ferry from Brač once a week.
VIS TRAVEL TIPS
Things to do on Vis Island
Chill on Stiniva Beach
Pakleni islands
See the View from Mt. Hum
The Light Show of Blue Cave
Stroll the Towns at Sunset
Pay Respects at Titos Cave
Tour Mamma Mia Locations
Take a Dip in Green Cave
Eat, Drink, Repeat
Where to Eat
Konoba Roki's($)
Restoran Pojoda ($)
Kod Paveta ($)
Konoba Stončica ($)
Pizzeria Karijola ($)
Zadruga ($)
WHERE to Stay
Brač
(The best Adriatic Beaches, island hopping croatia, croatia beach resorts)

Brač's a popular stop for Croatian holidays, – although it doesn't draw the ritzy crowds that Hvar does. It's the largest of the central Dalmatian islands. Known for its beaches, windsurfing, picturesque views, and olive oil.
Brač is home to the tallest mountain of any island in the Adriatic. From the top of Mt. Vidova Gora, you're treated to a sweeping panorama of the ocean. And on a clear day, Hvar Island.
The island is a haven for outdoor lovers with scenic hikes, and famous beaches. Zlatini Rat Beach (the Golden horn) is a large pebble beach that's famous in Croatia.
The beach continually narrows until it forms a long-drawn-out point, like a small dog's tail. CNN travel says this best is the one of the most beautiful spots in Croatia.
HOW TO GET TO Brac ISLAND
The easiest and quickest way to get to Brač is via ferry from Split. Catamarans and ferries go all year, and the journey takes less than an hour.
Brač has a small airport (BOL), but flights are infrequent.
BRAČ TRAVEL TIPS
Things to do on BRAČ Island
Climb to the top of Vidova Gora
Windsurf Past the Golden Horn
See the Cave of Karst
Walk around the Roman Quarry
Bum out on the Beaches
Try Stina Wine
Where to Eat
Restaurant Bago ($)
Konoba Gajeta ($)
Mali Raj ($)
Restaurant Palute ($)
Punta ($)
WHERE to Stay
Krk
(Known for: best islands in Croatia for Backpackers, beaches, culture, nature)
Krk Island, Croatia is popular with travelers. The island is full of resorts, overpriced souvenir stands, and gift shops. Places I try to avoid like my ex-girlfriend. But what draws me to Otok Krk is the culture, climate, and natural scenery.
Krk's culture has a strong influence on the whole country. And the island's called the cradle of Croatia.
I will risk being cliche here, but grad Krk has it all.
Ready for good restaurants and nightlife, put on your party clothes and head to Malinska. Or maybe you're looking for a local experience. Trade resorts for the small settlement of Baška; population 1700.
Worked up the guts to try Spelunking? Well, then venture to Biserujka Cave. Need a peaceful moment? Escape the crowds in nearby Vrbnik.
Krk is also renowned for its bays and beaches. Drazica, Jezevac, Rupa, and Pesja are the most sought-after beaches on Krk.
Krk might seem touristy. But people visit for a reason, and the isle presents you with a wealth of options. And satisfies all the things travelers look for when visiting the best islands in Croatia.
HOW TO travel to Krk Croatia
A bridge connects Krk to the mainland. Rijeka airport (RJK) is the closest place to fly. (Ryanair flies here from select airports) Ferries to Krk exist, but limited.
Krk TRAVEL TIPS
Things to do on Krk Croatia
Try Vrbnik Wine
Stroll the Streets of Krk Town
Venture into Biserukja Cave
Discover History at Nehaj Fortress
Meet a monk on Košljun Island
Wakeboard
Have a Drink in Roman Catacombs
Where to Eat
Konoba Nono ($)
Restaurant Nada ($)
Mulina Restaurant ($)
Konoba Corsaro ($)
Rivica($)
Zrinski ($)
King's Caffe ($)
Pizzeria Mandrac ($)
Krk Hotels
Hvar Croatia
(Known for: Good for nightlife, beaches, Cities, weather)
Hvar's a famous stop for travelers island hopping Croatia. Massive yachts occupy the harbors. Belonging to the super-wealthy and celebrities that frequent the island year-round.
I am neither of those things…yet. But I had a wild time on Hvar, and you can experience the best the island offers on a budget. And I'm not the only budget traveler who thinks this way. As Hvar's a mecca for tourism on the Dalmatian Coast.
So what is Hvar like? Why are people from various walks of life drawn here?
The nonstop sunshine and the endless things to do in Hvar are two main reasons people are drawn to this island in Croatia.
Hvar gets over 2,760 hours of sunlight a year making it the sunniest island in Croatia. The gorgeous Venetian cities of Pjaca, and Trg sv Stjepana are a favorite amongst tourists.
Hvar has lavender fields, turquoise waters, world-class beaches, and rich culture.
The Island's a major party spot in Croatia. Hvar nightlife gets out of control. Groups of bars and clubs fill the streets and line the shores. It the best islands in Croatia for nightlife!
Hvar is small but packs a powerful punch. And if you're looking for one of the best islands to visit in Croatia. Then Hvar is a good choice.
HOW TO travel to Hvar Croatia
There is a lot of Split to Hvar ferry tickets. But a lot of the islands have tickets to get to Hvar. There are also yacht charter Croatia that can take you around the islands. You can even travel from Split to Hvar.
Hvar TRAVEL TIPS
Things to do on Krk Croatia
Admire St. Stephen's Cathedral
Indulge Yourself on Gregada
Wonder St Stephen's Square
Party Till the Sun Comes Up
Climb to the top of Spanjola Fortress
Eat in a Deserted Town
Day trip to Palmizana
Become a Beach Bum
Explore Hvar Town
Lucisca beach
Where to Eat
Macondo ($)
Konoba Menego ($)
Giaxa ($)
Antika ($)
Passarola ($)
Fig Cafe Bar ($)
Huljić ($)
Krk Hotels
Mljet
(Famed for: Landscape, Hikes, Bays, Coastline)
Mljet lies far south on the Dalmatian coast. Mljet isn't famous for ruins or wild parties. But for the natural landscape, dense forest, and the national park (which covers 1/3 of the enclave). The islands two lakes, Malo Jezero, and Veliko, are well-known swimming spots. The goat cheese and olives produced by Mljet are sought after across the country.
For an island covered in woodlands, that's not a bad resume.
Abundant in nature, most of the Mljet things to do revolve around being outdoors. Sailing trips, hikes, and remote bays wait there begging for someone to enjoy them. While Mljet National Park is mostly untamed, the islet has small seaside villages. The towns of Pomena, Polace, Sobra, and Saplunara.
Odysseus Cave is one highlight. According to myth, the larger than life Greek hero met a nymph in this cave. Calypso took care of him as he recovered from his injuries.
This legendary place makes it one of the best islands of Croatia..
HOW TO travel to Mljet
To get to here take the fast take the boat from Dubrovnik to Mljet. The ferry takes around an hour and twenty minutes. Mljet doesn't have an airport, but Dubrovnik does (Airport Code: DBV). Other nearby islands have ferries to Mljet.
Mljet TRAVEL TIPS
Things to do on Mljet
Boat to Odysseus's Cave, which is amazing but not as good as Waitomo Glowworm Caves,
Walk The Bay of Saplunara (Used on the TV show Survivor)
Explore Mljet National Park
Visit Mljet Waterfalls
Road Trip to the Linoni Beach
Cruise to St. Mary's Island
Relax on the Mljet Beaches
Where to Eat
Stermasi ($)
Barba Ive ($)
Konoba Galija ($)
Mali Raj ($)
Mljet Hotels
Korčula
(Known for: culture, Beaches, Sunsets, Nightlife Bays, Coastline)
Korčula's gets a lot of tourism. The isle has a long history and interesting culture (check out the sword dancing). Nightlife exists on Korčula, but I always have considered this a great island to recharge.
Korčula Town, is where you'll want to spend the bulk of your time. Known for seafood, villages, bays, beaches, and picturesque views. Massimo Cocktail Bar, a medieval tower with a bar at the top, is a good place to sip a drink while watching the sunset under the rocky coastline. During peak season the top of the tower gets packed.
There are many reasons to visit Korčula; my favorite is because its the birthplace of Marco Polo. As travelers, we are all trailblazers in our own fashion. I love the thought of our generation of adventurers stopping by his birth home; in some strange way paying homage to the legendary explorer.
Korčula has deep Greek roots. Today the island is known for its dance, white wine, and small villages. The island has endless charm, thick forest, and a stunning city. Adding Korčula to your Croatia itinerary is a no-brainer.
HOW TO travel to Korčula
There are many Croatian Island ferries to Korcula from Split. And the other islands around Croatia. So flying to Split Airport (SPU) and taking a ferry is the easiest way.
korcula travel info
Korcula Things to do
Roam the Old Town
Bike The Island
Pay tribute at Marco Polo's home
Drink, Eat, till your stomach hurts
Enjoy the Local Culture
Ride a Donkey
Sunset Cocktails in an Old Tower
Where to Eat
Wine Bar Bokar ($)
Konoba Belin ($)
Filippi ($)
Konoba Maslina ($)
Aterina ($)
LD Restaurant ($)
Adio Mare ($)
Korčula Hotels
Dugi Otok
(Great for: Nature, Lakes, Beaches, Peaceful, Epic Coastline, Bays)
Dugi Otok's larger than any of its neighbors. And the 7th biggest isle in the Adriatic Sea. The name Dugi Otok, speaks to the magnitude of the island. The name means "long island."
Ok, enough talk about size. Let's focus on the important stuff. What is Dugi Otok like? And who should visit the island?
Looking to get off the beaten path when Island hopping Croatia?
Then Dugi Otok is hard to beat. The pristine coastline – Saharun Beach- has earned the nickname "Croatia's secret coast." Which reminded me of Italy Amalfi Coast. Sakarun's downside is the shallow water, and it's not the best swimming beach; unless you're traveling with small kids.
Wander outside the villages, and you'll come upon small vineyards and orchids. Head south to the wild sanctuary of Telascica Nature Park, to experience Mir Lake. A massive saltwater basin that looks like it shouldn't exist on this planet.
Dugi Otok's a top choice among the Croatia Islands to escape the crowds, enjoy some quiet, and bask in nature.
Dugi Otok is peaceful, but there are a lot of fun things to do.
HOW TO travel to Dugi Otok
Dugi Otok is close to Zadar. And depending on the season 2 -3 car ferries a day go between Zadar and Brbinj port. Another ferry route, to the eastern part of the island, goes year-round.
Both zadar dugi otok katamaran journeys take around an hour and twenty minutes. There are also a lot of zadar to dugi otok day trip you can book.
Dugi Otok travel info
Korcula Things to do
Sakarun Beach
Sali Fiesta Festival
Punta Bjanca
Lighthouse
Mir Lake
Telascica Nature Park
Kornati National Park
Veli Žal
Where to Eat
Konoba Roko Dugi Otok ($$)
Veli Rat ($$)
Spageritimo ($$)
Taverna GO-RO ($$)
Hotels
Lošinj and Cres
(Perfect for: camping, local life, beaches)
Lošinj and Cres were once the same island until the Roman Era when locals dug a canal to separate them.
What's funny about Lošinj is that they've labeled the towns backward. Veli Lošinj, which means Great Lošinj is a tiny little hamlet.
While Mali Lošinj – Small Lošinj – is much bigger with around 6,000 people. This is where you'll find most of the taverns, live music, cafes, restaurants, and bars.
Venture to Kvarnerić, the western coast of the enclave, and you have a good chance of seeing dolphins.
The island has an abundance of beaches, bay, and inlets for travelers to seek out. Plus, these islands get almost the same amount of sunshine as Hvar.
Lošinj welcomes tourists with open arms, and there are a bunch of hotels, hostels, and campsites on the isle.
For those looking for the best islands of Croatia to get away from the tourist crowds you don't need to look much farther than these two gems.
HOW TO get to Lošinj & Cres
You can only reach Lošinj by boat, ferry, or bus. There is a passenger boat from Rijeka to Losinj, with a stop in Cres..
LOŠINJ travel info
Things to do LOŠINJ
Susak
Veli Žal
Cres beaches
Veli losinj beaches
Plieski beach losinj
Where to Eat
Nostromo ($)
Restaurant Rosemary ($)
Bocca Vera ($)
losinj croatia hotels
Otok Badija
(Known For: Best sandy beaches in Croatia, coastline, Vrnik swimming)
Badija's, a small island, and part of the Korčula Archipelago. Famed around Croatia for having a couple of the best beaches of Europe. Most of the beaches are pebble and shingle beaches. With clear blue-green water, and a few impressive swimming spots.
Other than the coastline, the notable site is a Franciscan Monastery begun in the 14th-century. They built the monastery in a peculiar mix of Gothic and Dalmatian style.
Hiking in the thick pine forest that blankets the isle is a day well spent.
Badija stands out from the other places in this post because no one lives on the island. Rather the isle is a day trip from Korčula.
But Badija remains unspoiled; holds a sense of serenity unlike anywhere else. Traveling to Badija should be on your Korčula itinerary.
Note: there is a cafe on Badija that offers a small selection of foods and refreshments. No other shops/ restaurants exist on the island, so bring some snacks and drinks.
how to get to badija from korcula
The best way to reach the island of Badija is by a day trip from Korcula.
Otok Badija travel info
Things to do Badija
Hit the Swimming Spots
Badija monastery
Old Town
Church of Our Lady
Great Hiking & Views
Where to Eat
Wine Bar Bokar ($)
Konoba Belin ($)
Filippi ($)
Konoba Maslina ($)
Aterina ($)
LD Restaurant ($)
Adio Mare ($)
korcula croatia hotels
Kornati
(Known for: Best ISlands in Croatia beaches, coastline, swimming)
The Kornati archipelago; a densely populated group of islands in the northern coast of Dalmatia. (140 islands in a 115 square miles)
To visit Kornati you have to book a tour. Full of stunning scenery, it's a perfect example of the diverse nature Croatia offers. The terrain's rugged with cliffs and caves, grottoes and forest.
The best thing to do is sail the coastline, delving into the several inlets and bays in the kornati national park.
Travelers can enjoy swimming, snorkeling, scuba diving, and hiking. Which gives you a front seat to the phenomena found on the isle and access to the ruins of a former fortress.
A handful of hotels (not budget-friendly) are the only option for extending your stay.
how to get to Kornati National Park from Zadar
The only way to get there is to find the best Kornati island tour. Because Kornati island sailing is the only way to reach the isle.
kornati travel info
Things to do on kornati
Hike
Snorkel
Swim
Fortress of Tureta
Church of Our Lady of Tarac
Kornati National Park
Where to Eat
Konoba Robinson ($)
Konoba Žakan ($)
Konoba BAIN ($)
Start Your Own Blog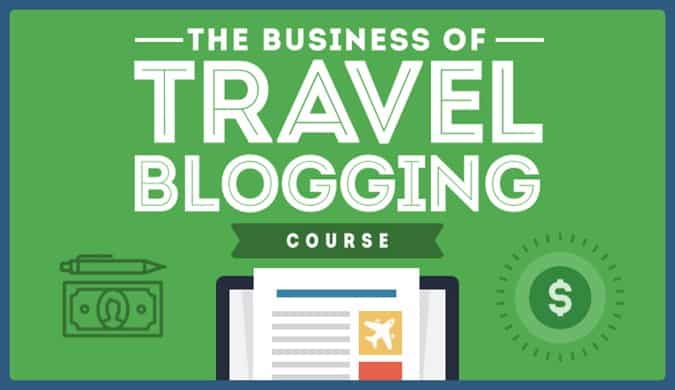 Silba
(Known For: local Life, Best Croatian Islands for Beaches, Churches)
Silba's close to Lošinj. The island's biggest claim to fame is the lack of cars. Yep, Silba's a pedestrian island. During the summer months, people don't even ride their bikes. Making it a smart choice for families.
Size is another appeal of the isle. With a population of 300, the locals embrace tourism. At the end of your visit, you'll feel you have joined a tight-knit family. The main village, Silba town, sits on the narrow point. Two beaches sit on either side of town.
The most popular waterfronts on the enclave are Šotorišće and Dobre. Šotorišće Beach, on the east side of Silba Town, is a soft sandy beach. Dobre Vode is a pebble beach an hour hike from town. Known for beautiful beaches and coves; perfect for a swim and layout.
Sitting in the city center is the wild-looking tower, Marinić Tower (sometimes called Toreta or the Tower of Love). From the top, you get a sweeping view of Silba Town and the surrounding landscape.
Being so small, you might think Silba doesn't offer a lot. But Silba has a surprising amount of things that tourists enjoy, and combinded with the beauty it makes it one best islands in Croatia.
Getting to Silba
The best way to get to Silba is from Zadar. But there are ferries from Lošinj and Venice as well. The neighboring islands of Olib, Krijal, Ist, Mali Losinj, and Premuda also serve Silba's port.
Silba travel info
Things to do on Silba
Tower of Love
Old Windmill
Old Well
Šotorišće Beach
Kamenjak
Dobre Beach
Where to Eat
Konoba Alvija ($)
Restoran Vila Velebita ($)
Konoba Mul ($)
Tavern Žalić($)
Silba Hotels
Čiovo
(Known for: landscape, monasteries, upscale hotels, old towns, and markets)
Čiovo's a stark contrast to Silba. A heavily visited enclave everything feels geared towards tourism. Maybe because a bridge connects it to Trogir.
I'm not trying to give Čiovo Island a hard time. Just beware you're entering a tourist trap. Visitors love the medieval monastery, churches, and fortresses.
Some sites date back between the 14th -16th centuries. Latine, Okrug Gornji, and Arbanija are quaint villages worth a visit.
Čiovo is an excellent home base for day trips to lagoons, waterfalls, and caves.
None of that piques your interest? Known for upscale hotels, local markets, and the historic town, it's a perfect place to pamper yourself.
We are talking about the Dalmation Coast. So epic swimming beaches are a given.
Čiovo Islands a worthwhile stop along the coast of Croatia.
trogir to ciovo
Utilizing the bridge from Trogir to Ciovo is the easiest way to get to the island. If you are flying into Split, there is airport transportation to Čiovo.
Which is only a few miles away. There are also local boats to the island from Split Harbor.
Čiovo travel info
Things to do on Čiovo
Climb to the Top of a Medieval Fortress.
Go Boating
Try Suba Diving
Shop at the Local Market
Lounge on the Riva
Lay on the Beach
Kava Beach Ciovo
Mavarstica Beach
Ciovo Caves
Copacabana beach ciovo
okrug gornji beach
Where to Eat
Restaurant Mali Raj ($$)
Restoran "Leonardo" ($$)
Restoran Neverin ($$)
Konoba Pizzeria Aldo ($$)
Where to Stay
Pag Island
(Known For: for Nightlife, Best Sandy Beaches in Croatia, Wine, Food)
Pag's medieval streets and old fishing villages seem unmoved by time. The Gothic cathedral and white stony roads are the highlights of the island. Pag's famed for the local cuisine and wine. Namely the lamb, žutica white wine, and herb brandy.
The island's landscape differs from the rest of the country. Dramatic peaks and rock formations tower over the island. Vast chunks of the scenery will make you double-check Google maps. Just to make sure you didn't take a wrong turn and end up on the moon.
If you are looking for resorts and parties, then add Pag to your itinerary. The town of Novalja, the best place for nightlife, is the tourist's epic center of the isle. And the spot for beaches, clubs, hotels, and resorts.
Most of the coasts on Pag are soft and sandy, which are another powerful draw for visitors. (Since a lot of the shores in Croatia are pebble beaches).
Crazy landscape, good nightlife, resorts, bluffs, sandy beaches, and small villages. What else do you need?
Traveling to Pag
Getting to Pag is simple. The island is connected to the mainland by a small bridge. And you can easily drive or catch a bus from Zadar and Rijeka.
There are also ferries and catamaran options from the mainland and other islands.
Pag travel info
Things to do on Pag
Ručica Beach
Eat the Lamb
ATV around the Island
Indulge in the Nightlife
Chill with a Glass of Local Wine
Get a Glimpse into Roman Life
Stand in Pag's Mysterious Triangle
Where to Eat
Trapula Wine and Cheese Bar ($$)
Konoba Bodulo ($$)
Genius ($)
Konooba Berekin ($)
Where to Stay
Rab
(Known For: Charming Cities, Fun Festivals, Day Trips)
Rab, one of the most visited and best islands of Croatia. Travelers love Rab for the wild landscape (we now classify the island as a geopark).
The vibrant culture is another reason tourists flock to Rab. The traditional cities are charming. And have a deep Mediterranean vibe to them.
Wandering the narrow streets and gothic alleyways, you'll run into tall towers, well-preserved Roman monuments, and unique architecture.
Rab's crowded during the summer, and there's a lot going on across the isles. The nightlife booming. The beach bars full. Clubs packed. There are music festivals and art exhibitions. The biggest celebration is St. Christopher's Fest; a medieval festival celebrated in July. A Knight Tournament, food, and shopping are highlights of the festival.
The beaches are on par with all the other islands on this list.
Rab's surrounded by fantastic day trips. You can travel to the otherworldly Plitvice Lakes or use Rab as a launching off point to see new islands like Krk and Losinj.
Getting to RaB
The easiest way to get to Rab is from Rijeka. There are also ferries and catamarans from the mainland and other islands.
Rab travel info
Things to do on Rab
Stroll Through Komrčar Park
Relax on Rajska Plaža
Wander the Old Town
Club!
Awe at the Beauty of St
Andrew's and St Mary's Churches
Take Freediving Lessons
Chill in the Cities
Where to Eat
Pizzeria Care ($)
Agatini Vrtovi ($$$$)
Restaurant Velum ($$)
Lonoba Rab ($$$)
Hotels
SVETI KLEMENT
(Known For: Charming Cities, Fun Festivals, Day Trips)
Sveti Klement (referred to as Palmižana) is a natural paradise.
It lies in the Adriatic Sea below Hvar Croatia.
Palmižana's perfect for travelers, and family travel on a budget wanting to trade the craziness of Hvar for a relaxing place to lie low.
The island prefers tranquility to traffic. Hiking trails instead of clubs. And secluded bays to tourist beaches. Sveti Klement's landscape is filled with pine forest and sandy coves.
The island has some of the best small beach towns in Croatia. And reminds me of best Rhode Island Beaches . The most beautiful part of the island is Palmizana Hamlet.
This village gathers the beauty of Sveti Klement in one area.
Other communities on the islands have gardens, seaside cafes, nature hikes, and restaurants.
And since the island's a short ride from Hvar, you can check off two of the best islands in Croatia back-to-back.
Getting to From Hvar to Sveti Klement
The easiest and quickest way to get to Palmižana is from Hvar. There are water taxis that can carry you to the island for cheap. You can also travel by boat from Split, Rijeka, Zadar, or Dubrovnik.
Sveti Klement travel info
Things to do on Sveti Klement
Visit the Franciscan Monastery
See the View from the Spanish Fortress
Enjoy the Secluded cove of Mlini
Day trip to Split
Investigate the Renaissance built Tydralj Castle
Venture to Palmizana Hamlet
Where to Eat
The Fishermans House ($)
Konoba Dionis ($)
Ristorante Meneghello ($)
Bacchus ($)
Toto's ($)
Dalmatino ($)
Sveti Klement Hotels
PAŠMAN
(Known for: Natural Paradise, best small beach towns in Croatia, Hiking, Forest)
Pašman sits in the Zadar archipelago and the island's greenery sets it apart from its counterparts. Massive forest and bumbling streams span the island. (One of the streams changes the course four times a day. ) More trees cover Pašman than anywhere else in the country.
But the island isn't all forest. 2,000 people live on Pašman and make a living off olive oil production or farming. The highlight is the scenic town of Tkon. Above this village, sitting on a hill is the monastery of St. Cosmas and Damien. This monastery, built in the 12th century, offers picturesque views.
Remains of Roman architecture and stone age archaeological sites are also on the island.
One draw of Pašman is the untouched beaches. Little tourism graces the shores of Pašman. So the pristine beaches see few visitors. Oddly, there's Sovinje; a nudist enclave on the beach.
So who should head to Pašman? Well, those waiting to see local island life or enjoy nature as most of the things revolve around getting into the outdoors. Pasman's an excellent island for trekking.
Getting to From Zadar to Pašman
Getting to from Zadar to Pašman is easy. Head to Zadar and take the ferry to the island. You can also get a ferry Biogrand. Croatia island ferries are cheap and only take around 30 minutes.
Pašman travel info
Things to do on Pašman
Hike through the thick forest.
Day trip to Zadar
Go see the Krka Waterfalls
Be Brave on a Nudist Beach
Where to Eat
Lanterna ($$)
Konoba Mureta ($$)
Konoba Kiss ($$)
Riva ($$)
Marinero ($$)
Pašman Hotels
The island's off the radar, and aren't many hotels. Most people rent a room in a family's house or camp on the waterfront. The isle has 3 campsites. Sovinje has a campsite on the nudist beach…. which seems a bit of an odd place to camp.
Šipan Island
(Known for: Citrus Groves, Vineyards, TRADITIONAL Life, Beaches)
Šipans a sleepy little island known for citrus groves, vineyards, fig, and olive trees. It's a perfect couple-day-getaway from Dubrovnik. And after the overblown tourism of "King's Landing", you'll want to get off the beaten path.
Suđurađ, the main suburb on the island, is a quiet town overlooked by a 500-year-old castle. But the highlight of the isle isn't the castle. It's the fortified church from the 16th century.
The main hub for hotels and restaurants is Sipanska Luka. A place where time has stopped ticking. People live traditionally. Every morning fisherman bring in the fresh catches of the day. Local shops line the stony walkways. This is a charming little village with a decent beach nearby. (decent by Croatia standards)
Getting from Dubrovnik to Šipan Island
The best way to get to Šipan is from Dubrovnik. As an alternative you can use Dubrovnik's as a base to head southern Bosnia and Herzegovina to and cross off a ton of best things to do in Mostar from you bucket list.
There are car and passenger ferries all year round. You can also reach the island from Mljet.
Šipan travel info
Things to do on Šipan
Chill on Lapad Beach
Day Trip to Dubrovnik
Eat the local Cuisine
Visit the Churches
Where to Eat
Konoba Kod Marka ($)
Konoba Tauris ($)
Trisestre ($)
Konoba Pizzeria-Lukrecija ($)
Cafe bar Luka ($)
Šipan Hotels
Solta Island
(Known for: Hiking, Stone Village, Natural Beauty, Fishing Villages)

Solta gets tourists, but this island might not be for everyone. There isn't a thriving tourism industry. And there isn't is big nightlife scene. Most of the things to do on the island involve honey and olive oil production.
Solta's for those who want to step back from the tourist traps. And get involved in local living.
Solta's at its best during peak tourist season. More things are happening, and it's easier to find accommodation.
Solta's worth visiting if you have an extra few days to spend in Croatia. The stone village of Grohote (the largest community on the island) is a maze of rock walls, streets, and courtyards.
Necujam's a large bay and the center of tourism on the island. There's a pebble beach, a public pool, and a string of restaurants and beach bars.
For the best view of the sunset head to Maslinica. A small fishing village made of stone houses. It also has the best restaurants, hotels, and beaches.
Getting to Solta Island
There are many ferries between Split and Solta. They will drop you off in the main port of Rogač. The boat takes around 30 minutes by ferry.
Solta travel info
Things to do on Solta
Santo Stefano Beach
Krknjaš Veli
Šešula
Mrduja
Where to Eat
Restaurant PASARELA ($)
Restaurant Pjero Rogač ($)
Lonely Paradise ($)
Šišmiš ($)
Martinis Marchi Restaurant ($)
Solta Hotels
Lopud
(Known for: cypress and pine forest, awesome Croatian Beaches)
Lopud, another island on this list perfect for a relaxing Croatian holiday. Lopud's a tiny island (1.8 square miles) off the coast of Dubrovnik. It draws its influence from Dubrovnik, yet holds its own style.
The island has a thick Mediterranean atmosphere and laid back lifestyle. Lopud's landscape is littered with cypress and pine trees and citrus groves. Port of Lopud, the main village, is where you'll find the best hotels, restaurants, and sites.
The beaches warrant Lopud being on the list of best islands in Croatia. This little island has some of the best beaches in Croatia.
The most famous beach on the island is Sunj. This beach stands out because of its white sand. The shoulder season's the ideal time to visit Sunj when fewer tourist boats are hanging around.
Lopud has more than epic beaches. There are over 30 churches on the island and a couple of monasteries. Plus, old summer homes, a ruined fort, and noble palaces.
Getting to Solta Island
There are many ferries between Split and Solta. They will drop you off in the main port of Rogač. The boat takes around 30 minutes by ferry.
Lopud travel info
Things to do on Lopud
Reconnoiter the curches and monasteries.
Unwind on Sunj Beach
See Old Nobles Summer Homes
Venture to the Other Islands
Hop Around the Beaches
Where to Eat
Restaurant Obala ($)
Mandrac Seafood Restaurant ($)
Kantun ($)
Konoba Riva($)
Rajski kutak Bindo($)
lopud Hotels
Zlarin and Prvić
(Known for: Hiking, Stone Village, Natural Beauty, Fishing Villages)
Devoid of mass tourism are the islands of Zlarin and Prvić. The two islands are perfect for those who hate sharing. It is easy to slice out a sandy piece of coastlines to call your own. And with 2,700 hours of sunshine a year, you're almost guaranteed perfect beach weather.
Zlarin's has earned the nickname the "golden island" because of its natural beauty.
There are no cars here, no modern buildings. Zlarin's stuck in the past. And that makes it the best islands in Croatia.
The main village ( also called Zlarin) has a population less than 30 during the winter. The Parish church is the final resting place for St. Fortunatus, but the church isn't open most of the time. Zlarin has a unique culture and a history of harvesting coral. There are a few remains of Roman Settlements.
There are also nature walks that take you the top of Klepac. The highest point on the island. From the top, you can see the top of Mt. Velebit on the nearby island of Jabuka.
The smaller island of Prvić is less than twenty minutes from Zlarin by boat. There's a lovely village sitting on the bay to visit and roam around. These islands aren't for people always on the go.
The islands move at a slow pace and a perfect for unwinding or making your own adventure. They are also a great base to explore some smaller islands in the area.
Getting to Zlarin & Prvić
You can catch a ferry to Zlarin from Jadrolinija, Sibenik, Kaprije, or Zirje.
Final Thoughts of the best Islands in Croatia
Whichever of the best islands in Croatia you choose to visit, I can tell you one thing. They'll defy your expectations.
I've spent a lot of time wandering the Dalmatian Coast. And even though I've visited dozens of countries since; these islands stick out as some of the most beautiful in the world.
Zlarin and Prvić travel info
Things to do on Zlarin and Prvić
Reconnoiter the curches and monasteries.
Unwind on Sunj Beach
See Old Nobles Summer Homes
Venture to the Other Islands
Hop Around the Beaches
Where to Eat
Restaurant Obala ($)
Mandrac Seafood Restaurant ($)
Kantun ($)
Konoba Riva($)
Rajski kutak Bindo($)
Zlarin and Prvić Hotels
Let Your Voice
Be Heard