Successful Tips to Backpacking Malaysia
[et_social_follow icon_style="simple" icon_shape="rectangle" icons_location="top" col_number="4″ counts="true" counts_num="0″ total="true" spacing="true" outer_color="light" network_names="true"]
Backpacking Malaysia is to embark on an adventure packed full of impressive sights, bright cities, and friendly locals. Combine that with a varied landscape that ranges from dense green rain forest and jungles to some of the top islands in the world covered with white sandy beaches.
Malaysia is one of my favorites countries to backpack in all Southeast Asia.
This gives travelers a lot to choose from, whether it's the various temples and mosques to the various food options.
Backpacking Malaysia is worth your time, and if you are already backpacking through Southeast Asia then you need to add it to your list. To make things easier on you,
I've compiled this list of Malaysia travel tips that will prepare you to explore while helping you set a budget for Malaysia. 
Malaysia is also a clash of different cultures: the country's three major ethnic groups are Malaysians, Indians and Chinese.
Backpacking Malaysia Travel Tips
[elfsight_instagram_feed id="4″]
Peak seasons
Malaysia's peak tourist season starts in late May and goes until early September.
During this time, you'll want to book your hostels or hotels in advance, prearrange your transportation, and buy tickets to sights beforehand.
(When I went here in the off-season, things were still fully booked a week in advance.)
Weather
Malaysia is tropical and so it's hot year-round.
The average temperature stays between 70–90F (20–30C). Malaysia also has monsoon season, which is between October and December.
During this time the country is less crowded and you don't melt in the rain, so this is the perfect time to visit.
Cost of Traveling in Malaysia
Even for Southeast Asia, Malaysia is considered cheap and if you are smart with your money you can live for as little as $30 a day. 
Here are some cost-effective backpacking tips that will help keep you from breaking your travel budget.
Accommodation
Stay in Hostels – Hostels are fantastic places to meet other travelers and many hostels are almost as nice as mid-range hotels, but for a fraction of the price, just like the best place to visit in Thailand..
Hostel Dorms – On average the hostels are no more than $10 a night.
Private Rooms – Privates rooms are a little more expensive, usually between $15 and $25. A good website to find hostels in Malaysia is the hostelworld. 
Airbnb – This is also an option in Malaysia and the there are some decent options. Even without an Airbnb promo code they are much cheaper than other places around the world. You can use this link to save $40 off your first stay with Airbnb.
I had a private room for a couple nights in the capital city of Kuala Lumpur, and it was $18 per night compared to $13 a night for a dorm. 
And getting around with rideshare is easy. If you have Uber promo codes and know how to use Uber Properly. 
Nightlife
The prominent region in Malaysia is Islam. Something like 61 percent of the country are Muslim, which means that alcohol isn't as cheap as it is in some other Southeast Asia countries such as the country's northern neighbor,  Thailand.
The nightlife when backpacking Malaysia isn't bad inside the bigger cities, but the parties are much tamer than you would find in other party destinations in Asia. Standard alcohol rules apply.
If you're flying into the country, buy a bottle at duty-free and save some money on tax. Getting around Getting around Malaysia can also be quite cheap. The bus and train systems are nice and can get you anywhere want to go.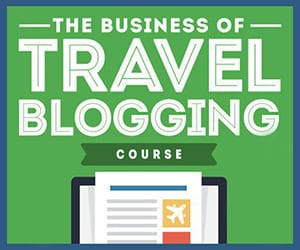 Getting to Malaysia
Getting to and from Malaysia – Kuala Lumpur is popular budget airline Air Asia's main travel hub, which makes it cheap to get to and from Malaysia if you are in the area. Malaysia is also  a convenient stop if you are trying to get from KL to Singapore.
Planes – If you book far enough in advance and research the right flight, you can fly around Malaysia for cheap. (A major hub of Airasia is in Kuala Lumpor)
Trains – You can take trains anywhere and many of them can be overnight, saving you on a night of accommodation.
Buses – One of my top Malaysia travel tips is to use buses. The buses here are some of the nicest ones I have seen in Asia.  Buses are probably the best options when backpacking Malaysia. 
They are spacious, comfortable, and are also cheaper than trains and planes. Depending on the company and distance, buses range from $5 to $20.
Best Cities in Malaysia
Kuala Lumpur
Kuala Lumpur is a the biggest city in the country.  It is buzzing with markets, busy streets, and hetic shopping malls. There are also beautiful towers, and both buddisht and hindu temples. 
To be honest KL is n't my favorite city in the world, or in Malayasia for that matter. There are much better places in the country to visit. However, chances are you will be passing through KL on when backpacking Malaysia so here are some things to do.
Popular Things to do in Kulua lumpur
Eat Everything – Kl is the major food hub of the country. You can find food from all over Asia. The Malay, Indian, and Chinese food is beyond delicious. 
Petronas Towers– Kuala Lumpurs twin towers. These 88 storey towers are designed and are worth your time when visiting the city.
KL Tower – Resmebling the Berlin Tv tower this building is the fifth tallest structure in the world. Going to the top offers some great views of the city.
Batu Caves– On the edge of Kuala Lumpur is Batu Caves. At the entrance you are greeted by a massive golden statue, and on the steps you will be thrilled by the playful monkeys. You also have some waterfalls, birds, and Hindu temples. It's a great day trip from KL.
Explore China Town – Malaysia has a lot of china towns, but the one in Kuala Lumpur is vibrant, lively, and colorful. It is on the the most popular tourist spots in the entire country.
Georgetown
Georgetown spent a long time as a British colony, leaving the city with diverse architecture and a modern feel. 
It is a city that combines both the East and the West in perfect harmony and synthesis. Georgetown is located in Penang, which is one of Malaysia's top tourist destinations.
Popular Things to do in Georgetown
Explore the Cities History on foot – The best way to get around Georgetown is just by walking the streets and interacting with the locals.
Eat – Like I said eat everything in Malaysia….Gerogretown is a great place to start doing this.
Pinang Peranakan Musuem – An old 19th century mansion now a museum showcasing period items like opium beds, jewelry, cutlery, and furniture.
Terengganu
Terengganu is a nice city with some excellent Asian markets, and a rustic Chinatown. The province of Terengganu is also the gateway to some of the nicest islands in the country.
Popular Things to do in Terengganu
Crystal Mosque- The only Mosque in the world built entirely from steel and glass.
Islamic Civilization Park – Tiny replicas from famous Islamic heritage sites from around the world.
Redung Island – This place is a breathtaking island. You have some very modern resorts, and impressive white sandy beaches leading into the cool blue water that are perfect for relaxing. Some of the surrounding islands also have some great snorkeling. You can get to Redung and the other islands quickly from the city of Terengganu.
Squid Jugging –. Test your squid fishing skills in this unique traditional festival.
Other Things to do in Malaysia

Jungle Trekking– Malaysia has a lot of rainforest and jungles to explore. You can do it on your own, but can also find jungle tours if you are interested. Indonesia is also a good place to go trekking for Orangutans. 
Mount Kinabalu – This peak is the highest in Malaysia and also a great adventure to take on with friends.
Sipadan – A small island in the Celebes Sea. Sipdan is world renowned as one of the richest dive sites anywhere.
Kenyir Lake – The biggest man made lake in Southeast Asia and full of islands that have everything from hundreds of different types of Orchids to Resorts. Definitely check out lake Kenyir.
Batang Rejang – One a trip to this mighty river you can visit thousand year old tribal homes.
Cameron Highlands – Just north of KL you can find the peaceful green hills of this wonderful highlands. You can also come here to beat the heat as it is much cooler in this highlands.
Save the Turtles – Malaysia is home to a few endangered species of turtles. There are various turtle shelters throughout the country where you can learn and take part in saving the turtles. 
Backpacking Malaysia is a great experience. It is a country with a lot to see and explore and you will be hard pressed to fit everything in on one visit.
One of the best things about Malaysia is that it has so many things to do off the beaten path. If you are looking for the perfect Southeast Asia destination, make sure to add Malaysia to your list.
If you are an American traveling to Malaysia you can buy a 90 days visa on arrival. These countries can also buy a 90 days visa on arrival.
I hope you enjoyed these Malaysia travel tips. Read a full list of Southeast Asia backpacking tips and tricks here.
RELATED POST FOR MALAYSIA 
Off The Beaten Path in Malaysia (Read More)
Things to Know Before Visiting KL(Read More)
Southeast Asia Travel Blog(Read More)
Becoming A Local in Malaysia (Read More)
Share on facebook
Share on google
Share on twitter
Share on pinterest