Like the majority of other tourists, I've spent most of my time in Japan looking for cool things to do in Tokyo.
I've spent my days and nights exploring the nooks and crannies, gardens, tea houses, malls, and neighborhoods.
After 48 Hours in Tokyo I was in love.
So what makes Tokyo so good?
The food is fresh and flavorful, the neighborhoods are distinct, and the people warm and helpful. The city's rich history is contrasted by its energetic atmosphere.
I've investigated both the historical and most beautiful city attractions on this last visit. I had three day in Tokyo I had three day to explore as much of Tokyo as I could.
In this post, we will talk about some of the coolest things to do in Tokyo. However, we will also dig a little deeper into the city and talk about the best areas to visit and even about where to go after visiting Tokyo.
So without further ado, jump into this post and discover them for yourself.
Cool THings to do in Japan
Renting a Traditional Kimono for A Personal Photoshoot
Being a travel blogger/photographer means I spend most of my time behind the lens on the camera.
However, after visiting The Kimono Gallery, I decided to put my natural model skills to the test (*cough*) and step in front of the camera.
This impromptu photo shoot, in the Ginza area, became one of my highlights of the trip.
Walking into a shop, there were dozens, if not hundreds, of different colored Kimonos each with a unique pattern and design. I had no shortage of choice.
What is great about this shop is that they let you rent the Kimonos instead of buying them.
This is perfect for budget travelers, and family travel on a budget like me who are always trying to save pennies and luggage space.
The shop was fantastic, instead of making you buy a kimono you can rent them for the day.
The ladies took us around the shop and helped find the perfect Kimono. I went for one with black and purple patterns.
I also swapped out my flip-flops for a pair of traditional wooden shoes.
I'm not going to lie; as I left the shop started walking, the hard crack of my wooden shoes against the asphalt echoing down the street announcing my coming to anyone within earshot.
Soon I began to notice a few stares for locals and other tourists. However, I can't blame them for their long gazes.
I mean, how often do see a red-headed Caucasian walking down the street wearing a purple Kimono. I bet you would stare as well.
Walking past the high-class shops, geisha theaters, and lantern stores our guide led us to a mall. Inside the mall was a bookstore and rooftop garden which turned out perfect for pictures.
Supporting a Kimono in Ginza is definitely one of the coolest things you can do in Tokyo.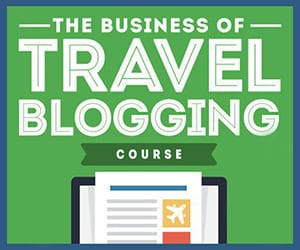 RELATED POST
Explore the Different Neighborhoods
One of the coolest things to do in Tokyo is to wander through all the different neighborhoods. Why? Well, because every single one feels so distinct and separate. Here are a few of my favorites to visit.
Ginza – Ginza is a well-known area and a hotspot for shopping spot in the city. (If you can afford it). Ginza has a more upscale atmosphere than many other areas of the city. However, it is still lovely to walk around, especially on the weekends when the cars aren't allowed on the road.
Shibuya – Shibuya area is like the Times Square of Japan. Full of bright lights, souvenir shops, excellent restaurants, iconic sights, and great views of the city.
Shinjuku – For such a massive city Tokyo has a lot of big parks. Shinjuku is a prime example of traditional Japanese gardens. They are lush and full of lovely ponds, trees, and tea houses. The area also has a lot of bars and nightlife.
Akihabara – No trip to Tokyo is complete without visiting Akihabara. This area is full of colorful signs, anime shops, maid cafes, and cosplay actors. It is an odd area that shows some of the quirkiness of Japan that westerners like us love to enjoy.
Odaiba- Odaiba is the beach area. It is a hangout spot for tourist, locals, and expats. It has terrific skyline views of the city, malls, cafes, and beaches.
Something cool to do in Tokyo is comparing and contrasting the vastly different neighborhoods.
Try New Foods!
Japan is world renowned for its epic culinary prowess. This makes Tokyo a mecca for foodies, seafood lovers, or basically anyone who enjoys stuffing their face.
Tokyo is famous for the number of Michelin Star restaurants; however, you don't have to be a bitcoin millionaire to enjoy eating in Tokyo. The city is also full of fish markets, hole in the wall ramen shops, Japanese BBQ spots, and sushi/ seafood restaurants.
If you know where to go then eating in Tokyo is extremely affordable, and you can try all sorts of foods you don't have in the west.
My personal favorite styles of food in Tokyo are the Tempura (check out Sansada Resteruant), Sashimi, and Tofu dishes.
Take a Cheap Flight Somewhere New
Hands down one of the coolest things to do in Tokyo is leave. Now I know that sounds bad, but I am not saying that because I'm not a fan of Tokyo.
But because there is so much more to the best cities in Japan that most tourist never see.
However, Tokyo is in a prime spot because you are only a short flight away from some of the lesser known places.
A couple of spots I highly recommend visiting from Tokyo are.
Amori – Amori is a beautiful area just a short flight north of Tokyo. It is known for its snowy mountain Onsens, towering waterfalls, colorful leaves, summer festivals, and apples (The apples are as big as your hand).
Amori was one of the first places I ever visited in Japan and even now, a couple years later, I marvel at its beauty. It is excellent for hiking and relaxing.
Kochi –Kochi is the newest love affair in Japan, and a great spot when backpacking Japan. . And the fact that it is only a flight away from Tokyo is just one more reason to visit.
As the plane descended, I looked out the window and saw lush green fields, forest-covered hills, and much more landscape than buildings.
Upon meeting my guide, I learned that over 80 percent on the Kochi prefecture and this prefecture is known as one giant playground for outdoor adventures. Sign me up!
A few of the more popular adventures in Kochi are whitewater rafting, Kochi is known for its whitewater rafting, castles, canoeing, scenic biking, and hiking.
However, a few of my favorite adventures entailed working with a Japanese bladesmith, visiting sake breweries, wandering the colorful markets, stuffing my face with bento (raw tuna), and getting a buzz off of sake tastings. H
owever, we will save those adventures for next week. (insert shameless plug to get you to come back next week).
More Cool Things to do in Tokyo
Dinsey – The main reason to visit Tokyo's Disneyland is DisneySea. This place looks incredible and shows off different scenic ports from around the world.
Robot Restaurant – This is a hugely popular thing to do in the city. This odd restaurant offers a show like no other place on the planet.
MarioKart – Make your gaming dreams come true as you dress as your favorite Mariokart character and race through the city. This is one of the coolest things to do in Tokyo, and I would make it a property as they might not be around forever.
There are a ton of cool things to do in Tokyo. This is just a short list of things to do in Japan! What cool things to do in this awesome city!