10 YEARS A NOMAD:
INTERVIEW WITH NOMADIC MATT
1. IN THE FIRST CHAPTER OF YOUR BOOK, YOU TALK ABOUT YOUR FIRST TRIP TO COSTA RICA. YOU MENTION THAT IT WAS SOMEWHERE YOUR PARENTS WOULD NEVER GO, WHICH INSTANTLY MADE IT APPEALING.

WAS THIS THE JOLT YOU NEEDED TO BOOK IT!? WHAT WAS THE FINAL PUSH THAT TOOK YOU FROM SITTING IN A CHAIR LOOKING AT THE TOUR TO CLICKING BOOK ON THE WEB PAGE?
I don't think I was looking to specifically go somewhere my parents wouldn't go. I wasn't trying to rebel or pushback or anything like that. I was looking for places to spend my limited vacation, all of the most appealing and interesting places looked like places my parents — and probably most parents at the time — wouldn't really think of going. After all, it wasn't to a resort destination and my parents didn't have a lot of travel experience so every place was dangerous in their mind.
It was, in part, that newness that drew me to Costa Rica. Not only would it be far removed from my own experiences but it would be far removed from the experiences of my parents and pretty much everyone else I knew.
I would be heading out into unchartered territory.
Because even though tons of tourists and expats spend time in Costa Rica and it is by no means a "remote" destination, for me, I was heading off the map into the unknown reaches of the world…
AND TRAVELING, WHAT METHODS, IF ANY, DID YOU USE TO KEEP FOCUSED AND SHUT OUT THEIR CONCERNS.

I THINK A LOT OF US LONG TERM TRAVELERS HAVE GONE THROUGH SOMETHING SIMILAR WITH ANNOUNCING OUR NEW LIFESTYLE TO OUR FAMILIES.

DO YOU HAVE ANY TIPS TO HELP SOMEONE THINKING ABOUT CHOOSING THE NOMADIC LIFESTYLE TO SUMMON THE COURAGE TO TELL THEIR FRIENDS AND FAMILY AND DISREGARD THEIR DOUBTS?
Before I told my family and colleagues, I kept it to myself for a while. I held onto that desire to make sure it was actually what I wanted. I pondered it over again and again, just to make sure I was set on my new direction. That gave me time to think about it, to really strengthen my resolve.
So, I would suggest doing the same if you're new to the world of travel and have to break it to your friends and family that you want to travel. Give yourself time to make sure it's actually what you want and not just a whim.
While some friends and families will be supportive, the fact is that others won't be. Try to find a group or community to support you as you work toward your new travel life. By finding people who understand you and your desire to travel, you won't feel so isolated.
3. WHAT TOOLS DID YOU USE TO SHRUG OFF THE CRITICISM AND INDIFFERENCE OF YOUR FRIENDS AND FAMILY?
Since this was back before social media, I tried to drown myself in guidebooks and planning. I read travel books to stay inspired and joined online forums to find what community was out there (and to get tips as well). It was harder back then since we didn't have as many opportunities with regard to apps or online platforms.
These days, there are more groups and in-person meet-ups that you can easily find a community to join if you're looking to stay inspired and find support.
4. ONE OF MY FAVORITE CHAPTERS OF THE BOOK IS THE CHAPTER ON PLANNING. SPECIFICALLY, THE BEGINNING WHEN YOU TALK ABOUT THE IMPORTANCE OF PLANNING EVEN THOUGH ALL YOUR PLANS WILL FALL APART.

FOR PEOPLE JUST GETTING INTO THE TRAVEL GAME WHO MIGHT BE CONFUSED -IN THIS AGE OF DOZENS OF GUIDE BOOKS AND THOUSANDS OF BLOGS – ABOUT WHERE TO START. WHERE WOULD YOU TELL THEM TO BEGIN?
When you're new to travel, planning is very important. Not only will it keep you engaged and inspired but it will help you stay relaxed. If you know everything about a destination, you'll feel more comfortable when you arrive. You won't have as much stress or worry or anxiety because you're prepared.
Down the road, you'll become much more comfortable with improvising but at the start, plan everything. Chances are, you'll change your plans the minute you land, but preparation is key to making sure you aren't caught off guard during your first trip abroad.
I generally start with a travel planning checklist to keep myself on track. For the trip details, I use guidebooks to get a good overview of my destination(s). They are reliable and cover all the major sights and activities. From there, you can move to blogs for more updated information as blogs are usually updated more often than guidebooks.
5. WHEN TALKING ABOUT YOUR FIRST HOSTEL EXPERIENCE IN PRAGUE, WHICH SOUNDS INSANE BTW, YOU MENTION THAT WHILE TRAVEL BRINGS OUT THE BEST IN PEOPLE.

BUT BECAUSE OF THE TRANSITORY NATURE OF HOSTELS, IT CAN ALSO BRING OUT THE WORST. WHAT ARE SOME MORE OF THE BAD QUALITIES YOU SEE IN PEOPLE WHILE TRAVELING?
I think all of the bad habits people have at hostels stem from the same root: they are selfish. They treat hostels like hotels — which they aren't. No one is going to do your dishes after you eat.
No one is going to clean the bathroom right after you get water and hair and toilet paper everywhere. We have to police ourselves because it's in the common interest. We need to be considerate.
That's the key to being a good traveler at a hostel — which isn't too much to ask. Basic decency and respect, to me, is just Hostel Etiquette 101. After all, you're sharing a space with other travelers so you need to do your part to keep things tidy and organized. It's not your own apartment. It's a shared space. If everyone treats it that way, you won't have a problem.
Unfortunately, not everyone is so considerate. But I try not to let a few bad apples ruin the bunch as hostels are still a great place to stay to meet people and have fun.
6. LIKE YOU, I MAINLY STAY IN HOSTELS BECAUSE I LOVE THE CULTURE.

PERSONALLY, I KNOW THAT SOMETIMES HOSTELS BURN ME OUT. I GROW TIRED OF MAKING 24 HR FRIENDS. AND ANSWERING THE SAME BACKPACKER QUESTIONS OVER AND OVER AGAIN.

DO YOU DEAL WITH THIS AS WELL!? WHAT ARE YOUR SOLUTIONS DO YOU HAVE TO GET THROUGH THE HOSTEL GRIND, OTHER THAN BEING AN INTROVERT FOR A FEW DAYS?
Since I started travel hacking, I usually have enough hotel points saved up for hotel stays in case I really need my space and privacy. I'm not opposed to staying in an Airbnb if I want more space to myself either.
But if I still want to stay in a hostel but am becoming a little exhausted, I'll just book a private room. That way, I can avoid a lot of the small talk when new people move into the dorm, but I can still join in the activities or hang out in the common room if I'm feeling social.
That's usually a good balance if you want to meet people but you're getting a little tired of the same small talk conversations.
7. I ALWAYS TELL PEOPLE THAT TRAVEL IS THE QUICKEST WAY TO LEARN ABOUT YOURSELF. WHAT IS THE MOST SIGNIFICANT THING TRAVEL HELPED YOU DISCOVER ABOUT YOUR CHARACTER?
I think the most important thing I've learned about myself from travel is that I can change. When I left home, I had an image of myself as a quiet, nerdy kind of guy.
And while I still am quiet and nerdy, I've also learned to be more social and more outgoing. Travel taught me that the narratives we tell ourselves about who we are are not set in stone.
We can change — if we want to.
Maybe not completely, but we can definitely change. Travel gives you the opportunity to do that. You can be a new person in a new place. You can try new things and break out of your shell. On the road, you don't have a past: you only have the present.
That means you can be a new you. That you can try new things — but only if you're willing to take the risk and try to make the change. You need to take that first step.
8. WHAT'S YOUR FONDEST TRAVEL MEMORY FROM THAT FIRST TRIP?
It's always impossible to choose just one. That first trip had so many highlights that shaped the years to come. But if I had to choose just one, it would be my time on Ko Lipe in Thailand.
There was electricity for only a few hours each day and there wasn't much to do except swim, drink, and hang out with my fellow backpackers. I ended up meeting some amazing people during my time there, forming friendships that last to this day.
I ended up staying there for about a month.
9. READING ABOUT HOW YOU HAD TO FIND YOUR FRIEND ALIVE ON KOH LIPE USING ONLY EMAILS AND THE BAR SHE TOLD YOU TO MEET HER AT WHEN YOU ARRIVED BROUGHT BACK FOND MEMORIES OF WHEN I FIRST STARTED TRAVELING.

THE DAYS BEFORE SMARTPHONES, GPS, AND GOOGLE MAPS. I GOT LOST ALL THE TIME, TALKED TO MORE LOCALS TO GET DIRECTIONS, AND HOSTELS SEEM MORE SOCIABLE BECAUSE NO ONE HAD LAPTOPS OR PHONES.

NOW THAT WE ARE ALWAYS CONNECTED DO YOU THINK WE'VE LOST THE MYSTERY OF TRAVEL?
I think it has become far too easy to lose the mystery of travel. That's not to say it's gone — you can still head out there without a phone or a laptop. But who does that anymore?
Back when I started traveling, it was definitely more challenging because you really did have to figure everything out on your own. That could be very, very frustrating at times (boy did I get lost a lot!). But it was also really rewarding when things finally worked out. You had a deeper sense of accomplishment.
Travel these days is much different. I'm hesitant to say if it's better or worse though. Things change. We evolve. I think what's most important these days is to not let technology get in the way of your experiences. Sure, use Google Maps all you want. But don't miss out on the experiences in front of you.
Don't filter your travels through your phone. Don't ignore meeting the locals or engaging with other travelers.
The best memories I have are when I engaged with people on the road. If you're too focused on your plans or your technology, you'll miss those opportunities. If you're just going to be on your phone or laptop all day, you might as well just stay home!
10.MAN, I REALLY RELATE WHEN YOU TALK ABOUT TRAVEL BURNOUT. AS SOMETIMES, I FEEL TRAPPED, I WANT A BREAK FROM TRAVELING BUT ALSO DON'T WANT TO STOP MOVING. WHAT ARE SOME TIPS TO HELP YOU GET THROUGH TRAVEL BURNOUT.
For me, burnout usually comes when I've been moving too long or too fast. It's not as common for me these days because I've learned to slow down. And that's the key: slow down!
New travelers are excited and want to see it all. 3 nights here. 2 nights there. An overnight bus followed by back to back pub crawls. Visit a temple, take a walking tour, visit another temple. On and on and on until you start to lose the wonder of travel. I think it's something that happens to everyone. It's inevitable. Do ANYTHING for that long and it will become tedious and boring!
To avoid burnout, I think slowing down is the best thing you can do. Also, don't pack your itinerary every day.
Do 1 or 2 things, and then just see where the day takes you. Wander, walk, explore. You don't need to cram every minute full of sightseeing! Give your body and brain a rest.
And if you do start to burn out, take a break. Spend a few days relaxing, resting, and recovering. Read a book. Binge Netflix. Do something non-travel related.
Whatever works for you to get your battery recharged and ready for more adventure.
11.WHAT PART OF THE BOOK WAS YOUR FAVORITE TO WRITE? WHAT WAS THE HARDEST?
Writing and editing the stories was my favorite part. It gave me a chance to re-live them, to really dive into the nostalgia and essentially re-visit the entirety of my travels.
I got to re-read my old journal entries and long-deleted blog posts, which helped me dig up old memories and experience my first trip all over again.
The hardest part of writing Ten Years a Nomad was sticking with the process. The book took me almost 2 years to write so it was difficult to keep the momentum while still finding time to travel and run the blog.
Tring to keep the creative energy going for that long was a battle at times. But I made it to the finish line and I'm really proud of how the book turned out.
I'm excited to hear what people think as it's like nothing else I've ever written before.
12. IF THERE IS ONE THING YOU WANT READERS TO TAKE AWAY FROM READING ABOUT YOUR EXPERIENCES?
That's it's possible! That you don't need a trust fund or a ton of savings to travel. That, if you're willing to change your mindset, budget travel is within your grasp.
With the advent of cheap flights and budget accommodation, travel has never been more affordable or accessible.
And while there are still elements of privilege involved, more and more people are traveling every year. You should be one of them!
12. YOU TALK ABOUT HOW TRAVEL CHANGES AS YOU GET OLDER. YOU'VE AGED OUT OF HOSTEL DORMS, AND PUB CRAWLS.

WHEN YOU LOOK BACK AT THE TRAVELER YOU WERE 10 YEARS AGO TO THE TRAVELER YOU ARE TODAY, WHAT ARE SOME OTHER BIG CHANGES?

DO YOU EVER LONG TO JUST BE A BACKPACKER AGAIN?
Technology is the biggest change, no question. But I think that's been the case for every generation as well. It's never been easier to communicate or navigate a new country. Information is never far from reach, which means you can go deeper into a destination with ease — if you're willing to put in the work.
But it's also easier to just ignore the destination and its people and stay on your phone all day. You can stay in a hostel but ignore other travelers because you're on social media all day.
I've seen it happen all too often over the years and it's one of the downsides of modern day traveler.
But, of course, we all know things change. And that's ok. Travel is different for me now than it was.
And it will be different for everyone else as they grow and change too. We just need to learn to embrace the good opportunities that come with the changes while not falling victim to the bad.
12. THEY SAY IF YOU'RE GOING TO STEAL, THEN STEAL FROM THE BEST. SO I'M GOING TO TAKE A QUESTION FROM TIM FERRIS.

IF YOU HAD A BLANK BILLBOARD IN THE MIDDLE OF TIMES SQUARE. WHAT MESSAGE WOULD YOU PUT ON IT?
You'll be dead sooner than you think. Stop waiting.
Did you love this interview with Nomadic Matt about his latest book "10 Years a Nomad"?
Then get the book here.
About Me
Hi, I'm Stephen Schreck (pronounced like Shrek; but don't worry, I'm not green.)
At 21 I fell in love with travel. Since then my adventures have taken me to over 80 countries in 8 years.
Now my biggest passion is helping people just like you, reach their travel dreams!
Must-Read Blog Post
THE CHEAPEST AND BEST TRAVEL INSURANCE AROUND
Or Read how SafetyWing Saved me $2,000!
---
We Have Cool Products Coming SOON!
Sign up to Get Be the First to Know when they go live!
GET YOUR COPY OF
10 YEARS A NOMAD
START YOUR
OWN BLOG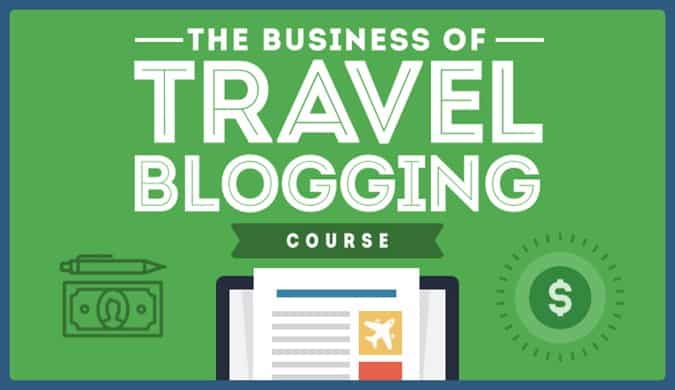 MORE BOOKS BY
NOMADIC MATT
BACKPACKING
GUIDES
PIN THIS
BLOG POST