10 Things to Know Before Traveling to Iceland
[et_social_follow icon_style="simple" icon_shape="rectangle" icons_location="top" col_number="4″ counts="true" counts_num="0″ total="true" spacing="true" outer_color="light" network_names="true"]
Travel to Iceland. The phrase itself conjures up images of towering waterfalls,  mountainsides, and crystal clear lagoons.
Exploring Iceland is something everyone dreams of doing in their lifetime.  Whether you are traveling solo or driving driving iceland with your kids.  
My advice is to plan your trip there pronto. However, before you pack your travel gear and brush up on how to use Uber, or grab a flight to Iceland there a few things we should discuss. So without further ado, here are 10 things to know before traveling to Iceland.
[elfsight_instagram_feed id="4″]
Ten Things to Know Before Traveling to Iceland
1- Make Sure Not to Overplan
I use this as a general rule in all my travels. Over planning is dangerous and puts a sense of rush on the entire journey.  Turning your journey into a to-do-list can make it feel like a chore. 
I often have a rough outline of my route, but  I always leave wiggle room to change at a moments notice. It gives me to freedom to follow the path that is laid out before me.
Every nook and cranny in Iceland is epic. 
Give yourself the freedom to stray from your itinerary and let your trip develop as it happens
"Iceland is one of the most breathtaking countries in the world."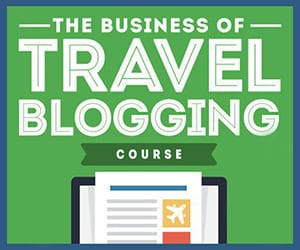 2- Iceland is One of the Best Places to See the Northern Lights
Iceland gives a front row seat to the starry nighttime dance sky known as the  Northern Lights. This is just one of the spectacular reasons to visit Iceland.
However, the lights cannot be seen year round. 
If you are traveling to Iceland, and looking for the best time to visit Iceland, in hopes of seeing the Northern Lights than the best time to visit is September to mid-April. 
The Northern Lights are reason enough to travel to Iceland.
3- Glacier Hiking is a Must

[thrive_leads id='30034′]
Iceland has more than 4,500 square miles of glaciers. This makes for some thrilling treks. Glacier hiking in Iceland lets you have an amazing adventure?
It shows off some of the most scenic spots which have made this landscape famous plus it is a fantastic venture.
4 – Make Sure to Pack the Right Gear Before You Travel to Iceland
An important part of any trip is packing the right gear. Chances are you'll spend a lot of time outdoors in Iceland.
Make sure to do a little research about what you will be doing and what gear you will need. 
Having the right outdoor gear is essential when traveling to Iceland. Note: make sure you have broken in boots before traveling to Iceland.
5 – Visit the Famous Blue Lagoons
The famed blue lagoon in Iceland is a bucket list item for many. The warm geothermal water stays around 98 degrees. 
Bask in the warm waters as and take in magnificent views of the surrounding snow-covered rocks. Visiting mother natures Spa in Iceland is a must. 
6 – Go Scuba Diving the Silfra Fissure
Love diving? Well, then you are in luck because Iceland has something special in store for you.
The Silfra Fissure lets you dive down and explore where the continents of Europe and America meet. Yep, you can literally touch two continents at one time.
This dive is something that is on every diver's bucket list, and  it is known as one of the top 10 diving experiences in the world.
7- Invest in a Good Camera – it is worth it
Iceland is beautiful (In case I haven't said that enough). You'll want to capture the gorgeous mountains and the stunning valleys as they stretch off into the distance. 
Even if you don't have a decent camera and re heading to Iceland it is worth buying one. While the camera on your cell phone is probably ok, Iceland warrants getting an excellent camera..
8 – Buy A Sim Card
Speaking of cell phones, many people who don't travel often do not realize their phones won't work while abroad. Although nowadays, more plans are offering at least international 3G.
Purchase a sim card if you want your phone to work. It is important to note that you will need to call your carrier and see if your phone is unlocked before you can use international sim cards. 
9- Drive the Golden Circle
Iceland is the land of geysers, volcanoes, and waterfalls. One of the best ways to see the country is by embarking on the epic road trip known as the Golden Circle. Here is an awesome map of the Golden Circle. 
This journey takes you to some of the most beautiful sites and is known as of the most scenic road trips (like when exploring all the attractions of Route 66) on the planet.
10 – Travel to Iceland is Cheaper Than Ever!
Iceland's known as a pricey country. But if you plan your visit wisely, pick your destinations, and research your hotels (there are some awesome cheap hotels in Reykjavik)  then you can travel Iceland on a budget. 
There are a lot of Iceland hidden gems including its vast landscapes, epic adventures, and charming cities. This makes Iceland a place that will capture your heart. What are you waiting for! Grab your Uber Promo Codes, and Airbnb promo codes and head to Iceland? Travel to Iceland to experience the stunning scenery.
What do you think!!? Would you travel to Iceland?
Read More About Iceland: Points of Interest in Iceland 
Share on facebook
Share on google
Share on twitter
Share on pinterest